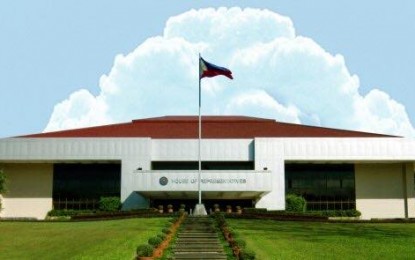 MANILA – The House Committee on Good Government and Public Accountability and Committee on Agriculture and Food will conduct a joint motu proprio inquiry, in aid of legislation, on the unauthorized signing of a sugar importation order to import 300,000 metric tons (MT) of sugar.
This development came after the panels approved House Minority Leader Marcelino Libanan's motion to convert the briefing into a full-blown congressional probe to determine culpability on the controversial issuance of the resolution without the approval of President Ferdinand Marcos Jr.
"I would like to file a motion that the committees act on this motu proprio so that we can continue investigation on this matter on Thursday, especially on this Sugar Order (SO) No. 4 and related testimonies and investigation to determine what really happened and who has culpability, if any, on this issue," Libanan said.
Abang Lingkod party-list Rep. Joseph Stephen Paduano pointed out that members of the panels could not ask pressing questions to the resource persons regarding the issue because they are just conducting a briefing instead of an inquiry.
"Personally, I cannot ask questions... those questions relative to SO No. 3 and SO No. 4 deeply because this is just a briefing, and again, we expect an investigation on these issues," Paduano said.
In a motu proprio inquiry, resource persons would be held under oath and their statements could be held against them.
House Committee on Good Government and Public Accountability chair Florida Robes said invited resource persons will be directed to personally attend in future hearings.
"Good governance requires transparency and accountability. In order to govern properly, we need credible and trustworthy institutions. That is why the Committee on Good Government and Accountability has taken the task of pursuing this need for transparency," Robes said.
On Wednesday, the Palace announced that Marcos junked the proposal to import 300,000 MT of sugar following reports that claimed that the President has allowed the importation through an order he supposedly signed.
Prior to Press Secretary Trixie Cruz-Angeles' announcement, the resolution which allegedly approved the sugar importation, was uploaded on the SRA website but later deleted.
Resignations
Undersecretary Leocadio Sebastian has resigned from his post at the Department of Agriculture after admitting that the President did not give his authorization for the issuance of the order.
"I sincerely offer my apologies, Your Excellency, for my having approved Sugar Order no. 4 on your behalf, and through the authority you had vested upon me. It has become clear that the same was not in keeping with your administration's desired direction for the sugar industry. I take accountability and responsibility for its consequences," he said.
Sugar Regulatory Administration (SRA) Board member Roland Beltran, one of the four signatories of the SO No. 4, also resigned "due to health reasons."
"May I respectfully tender my resignation as a member of the Sugar Board of the Sugar Regulatory Administration, due to health reasons. This is without prejudice to any investigation that may be conducted in connection with the issuance of Sugar Order (SO) No. 4," Beltran said in his resignation letter to Executive Secretary Vic Rodriguez, dated August 14.
Direct imports
The Senate likewise wants an immediate probe on the aborted importation issue while Senate President Juan Miguel Zubiri called for the resignation or leave of absence of other SRA officials who were involved in the unauthorized order.
In a privilege speech, Zubiri suggested direct importation of sugar by private companies to avoid corruption.
Zubiri said over-importation must be avoided as it will lead to the collapse of the sugar industry and a possible rise in insurgency, especially in the Visayas regions.
"Marami sa ating workers ay mga rebel returnee. 'Pag bumagsak ang industriya hindi malayong babalik sila sa kabundukan at sumapi sa dati nilang mga kasamahan (A number of sugar workers are rebel returnees and if the sugar industry collapses, they might return to the mountains and rejoin their former groups)," Zubiri said. (PNA)