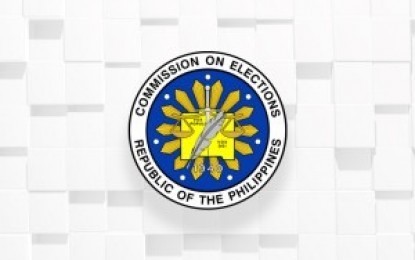 MANILA – President Ferdinand "Bongbong" Marcos Jr. has named Nelson Celis as the newest commissioner of the Commission on Elections (Comelec).
Comelec chairperson George Garcia shared a copy of Celis' appointment paper to reporters on Monday.
Celis will replace Aimee Torrefranca-Neri, who was bypassed by the Commission on Appointments in June.
His term will expire on Feb. 2, 2029.
Press Secretary Trixie Cruz-Angeles also confirmed Celis' appointment in a message to reporters.
Prior to his appointment, Celis was lead consultant of Comelec Commissioner Resurreccion Borra from 2003 to 2004.
An electronics and communications engineer, he has over 40 years of experience in information technology (IT) and management.
His expertise includes Corporate Governance, IT Governance, Strategic Management, Risk Management (i.e., compliance with Data Privacy Act of 2012 and European Union's General Data Protection Regulation or GDPR), Information Security Management System, Business Process Management, Systems Audit, Project Management, Business Continuity Management, and Event Management.
Celis was commissioner of the Presidential Commission on Y2K Compliance and President of the Philippine Computer Society (PCS) in 1999.
He initiated an information security awareness program that changed the landscape of businesses in managing information assets when he became the founding president of the Information Systems Security Society of the Philippines in 2002.
He is currently the spokesperson of Automated Election System Watch, a coalition of almost 50 organizations that has been advocating for transparent, clean, honest and secure elections since 2010 and writes a regular column for daily broadsheet The Manila Times.
Celis graduated with a degree in Bachelor of Science in Electronics and Communications Engineering at Don Bosco Technical College and finished his master's and doctorate degrees in Business Administration at De La Salle University.
"The Commission on Elections congratulates Hon. Nelson Java Celis for his Aug. 11, 2022 nomination as Comelec Commissioner for the term expiring on Feb. 2, 2029," John Rex Laudiangco, acting Comelec spokesperson, said in a statement.
He said Garcia and Commissioners Socorro Inting, Marlon Casquejo, Aimee Ferolino, and Rey Bulay look forward to working with Celis.
Laudiangco said Celis' expertise will benefit the institution.
"We sincerely believe that his expertise and long experience in Information Technology will immensely benefit the Comelec and further enhance the automation of our electoral processes," Laudiangco said. "We hope for the confirmation of his nomination via regular appointment, so that the Commission en banc, with him on board, can chart the future of automated elections in the Philippines." (With a report from Ferdinand Patinio/PNA)