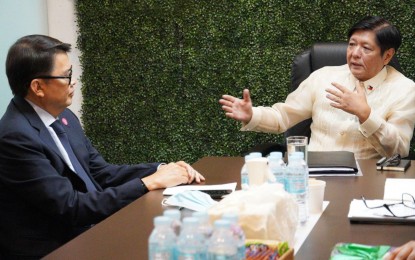 MANILA – Go Negosyo founder Joey Concepcion supports the plan of President Ferdinand "Bongbong" Marcos Jr. to import up to 150,000 metric tons (MT) of sugar only if the supply is depleted by October.
Concepcion also backed the President's decision to block the 300,000 MT sugar importation but instead limiting the volume and timing of importing the commodity.
"The President's approach will protect both the consumer and the farmer," he said.
Concepcion said calibrated importation will allow the market "to see if the price levels start to go down" as harvest and milling season is approaching.
"There is never a perfect solution, but what you accomplish here is avoiding excessive swings in prices," he added.
Earlier, Philippine Chamber of Agriculture and Food Inc. (PCAFI) president Danilo Fausto said Marcos, who is also the Agriculture Secretary, has made the right decision to stop the importation of 300,000 MT of sugar as the milling season nears.
Fausto said allowing sugar imports to enter the market will put those in the local sugar industry at disadvantage.
Concepcion said "the importation plan that the President has directed is correct and can help us achieve a more inclusive economy. It will allow our small farmers to make a living." (PNA)