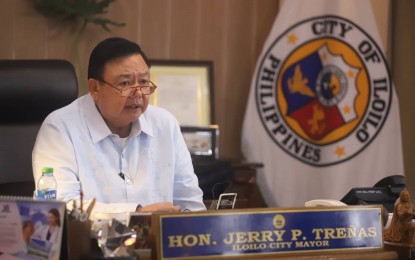 ILOILO CITY – The city government is preparing a hydration area in Barangay Sooc, Arevalo district as cases of dengue here continue to rise, already reaching 748 with one death since January this year, or 181.2 percent higher as compared with the 343 cases in the same period last year.
Of the over 700 cases as of Aug. 13, only 400 were confirmed while others are still being verified, said Iloilo City Mayor Jerry Treñas in his regular press conference on Monday.
While he does not want to label it as alarming yet, he said once the cases reach the epidemic threshold, he will wait for the recommendation of the city health office (CHO) in consultation with the Department of Health on the necessary steps that should be taken.
"I don't want to say that it is alarming but cases are high. That is also the reason why we prepare our area for hydration," he said.
Of the city's 180 barangays, 146 have recorded cases, leaving 34 as dengue-free.
At least 57 of these barangays also have clustering of cases.
Treñas said the 34 dengue-free barangays are not situated in low-lying areas, have active barangay officials, and conduct regular clean-up activities.
He said among those with clustering of cases are villages with huge population such as Balabago in Jaro district, Calumpang in Molo, and Calaparan in Arevalo.
"We will not only conduct misting in barangays with clustering of cases but we will (also) conduct fogging," he added.
Misting and fogging will also be conducted in schools in preparation for the opening of classes.
CHO data showed that dengue is affecting city residents with ages ranging from six months to 75 years old. Most cases are those aged 1 to 10 years old.
Amid the increasing cases, the city government has not recorded any hot spot area or those with hike in cases or a death for four consecutive weeks. (PNA)