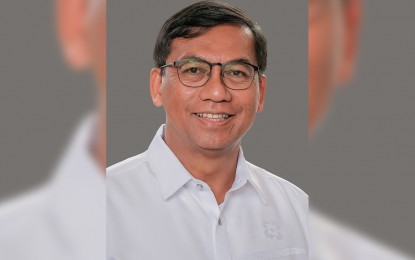 MANILA – Among the priorities of the new Secretary of the Department of Science and Technology (DOST) is job creation, and use of science, technology and innovation (STI) to address various concerns that the country is facing.
"There is job creation through STI, and this is also for countryside development. We also have the Science for Change Program that focuses on research and development (R&D) engagement among DOST organizations and higher education institutions," Secretary Renato Solidum Jr. said in a public briefing on Monday.
In terms of human resource development, the DOST will continue giving scholarships for undergraduates, masters and PhD degree, as well as scholarship at the Philippine Science High School.
"I urge the graduates, masters and PhD, to learn about entrepreneurship aside from science, technology, engineering, math, creative arts, and agriculture. This will help them use their learnings and innovations in their work, and this will also improve productivity in the industries," he said.
Solidum said the DOST is also supporting the industries, including the micro, small and medium enterprises. The DOST provides them with funding and guidance on STI.
Meanwhile, Solidum said the DOST is also focused on addressing various concerns, such as food security and energy.
"With regard to food security, we are looking at plant growth promoter, which could help in the production of agricultural crops. This is different from fertilizer that you put on soil, as this one is being sprayed on the leaves," he said, adding that using this could result in a 15 to 30 percent increase in rice yield.
Healthy supply alternatives are also being considered. For instance, he said the DOST made use of root crops and coconut as flour replacement in breads.
In terms of energy, he said renewable energy and improved energy storage are necessary.
"Aside from fossil fuel, we could use battery in alternative transportation like the hybrid road train. We could also use wave energy to run a ship," he said.
Prior to Solidum's appointment as Secretary, he served as an undersecretary, and director of the Philippine Institute of Volcanology and Seismology. (PNA)