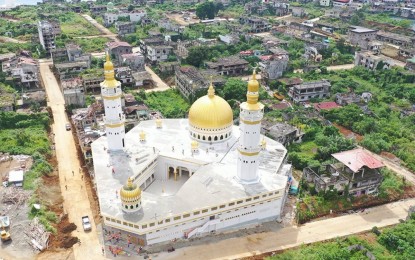 MANILA – A lawmaker urged President Ferdinand "Bongbong" Marcos Jr. to immediately establish the Marawi Compensation Board (MCB) to process the claims of 2017 Marawi siege victims.
In a privilege speech on Monday, Lanao del Sur Rep. Ziaur-Rahman Alonto Adiong said the establishment of the MCB as stipulated under Republic Act 11696 or the "Marawi Siege Compensation Act" is crucial to the success of the joint rehabilitation and recovery efforts in the war-torn city.
Under the law, the MCB is tasked with facilitating the tax-free payment of reparations to "qualified claimants" who lost residential and commercial properties in the Marawi siege.
"To establish the board is to commit strongly to supporting us -- the people of Marawi City and Lanao del Sur -- to regain control of our circumstances," he said.
He also stressed the importance of ensuring that the rights of internally displaced persons (IDPs) in the country are upheld and protected at every possible juncture.
Adiong stated that Task Force Bangon Marawi (TFBM) data shows that 85,335 people are still internally displaced five years after the siege in Marawi City.
He called on his colleagues in the House of Representatives to prioritize the legislation protecting the IDPs' rights in the 19th Congress.
He also urged President Marcos Jr. to consider the "lived realities" of the Maranao people as the executive branch pursues the continued reclassification and redistribution of lands in Marawi City.
He said the bill protects the rights of IDPs consistent with the principles enshrined in the 1987 Constitution, the standards set by international humanitarian law and human rights law, international treaties, and conventions adhered to by the Philippines, including the United Nations Guiding Principles on Internal Displacement. (PNA)