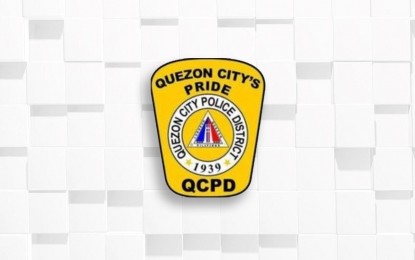 MANILA – The Quezon City Police District (QCPD) relieved a cop allegedly involved in a hit-and-run that killed a tricycle driver and injured a passenger.
In a statement on Tuesday, Brig. Gen. Nicolas Torre III, QCPD Director, assured an investigation while cases have been filed against suspect and vehicle owner Lt. Co. Mark Julio Abong and Ronald Centino, the alleged driver at the time of the incident.
Abong said Centino, who is responsible for the maintenance of the vehicle, drove his sports utility vehicle (SUV) without his consent on August 6.
The SUV collided with the tricycle driven by Joel Laroa, 53, at the corner of Anonas and Pajo Streets in Barangay Quirino 2A.
The tricycle's passenger, Rozelle Morales, 27, sustained injuries.
"QCPD is continuously conducting an in-depth investigation on the incident and had filed a case for reckless imprudence resulting in homicide, physical injury, and damage to property against Centino and Abong," Torre said.
An initial investigation by the District Traffic Enforcement Unit Traffic Sector Unit 3 and verification with the Land Transportation Office showed Abong as the vehicle's owner.
Abong, QCPD Criminal Investigation and Detection Unit chief, was reassigned to the District Personnel Holding and Accounting Section pending the results of the probe.
QCPD said additional administrative charges shall be filed against Abong should criminal liability and negligence be proven.
"We will ensure that our authority will never be an instrument of any kind of abuse. If our official involved in the incident is found guilty, he will have to face the accusation against him and the appropriate punishment for it," Torre said in Filipino.
Brig. Gen. Roderick Augustus Alba Philippine National Police (PNP) Public Information Office chief, assured the victims of justice and due process.
"We have taken the necessary steps in filing complaints against those responsible while our internal probe is underway. Rest assured that the PNP will be fair and just in handling the investigation," Alba said in a statement. (With a report from Lloyd Caliwan/PNA)