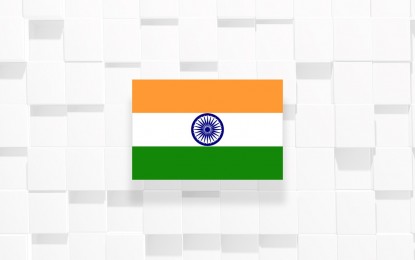 MANILA – India is ready to support the Marcos administration's priorities and elevate its partnership with the Philippines into a "developmental" one.
The commitment was made during the telephone conversation between the chief executive and Indian Prime Minister Narendra Modi early this month.
"The two leaders struck an instant rapport and outlined an ambitious program of bilateral engagement. We will work on this agenda of our leaders ushering a developmental partnership that meets the aspirations of our young and vibrant populations, and one that safeguards our respective national security interests in the Indo-Pacific region," Ambassador Shambhu Kumaran said during India's 75th Independence Day celebration in Taguig City Monday night
Kumaran said India and the Philippines could benefit from each other's experiences as both nations have a large number of "people who need to be brought into the mainstream of development."
The envoy said the two countries could further enhance engagement in the digital economy, agriculture, and health, among others.
"Whether it's in the digital economy, digital governance, in particular, on India's agricultural experience, in terms of the health sector and where we can work together, it's a partnership that cuts across sectors of core developmental interest to both countries," he said in a separate interview.
Manila and New Delhi's relationship is marked by close cooperation in various areas such as defense and pandemic response.
On the economic front, Foreign Affairs Undersecretary Ma. Theresa Lazaro said India is the Philippines' 13th largest trading partner, and bilateral trade rose by more than 35 percent from 2020 to 2021, even as the world was grappling with the coronavirus diseases 2019 pandemic.
"Under the administration of President Ferdinand Marcos Jr., I am certain that our bilateral relations will continue to grow stronger. The President has emphasized that agriculture, food security, and health are the priorities of this government and he looks to reliable partners like India to address these urgent priorities," she said.
"Our shared values and vision for the future are one and we honor and respect our roles in maintaining peace, prosperity, and stability in the international community," she added. (PNA)