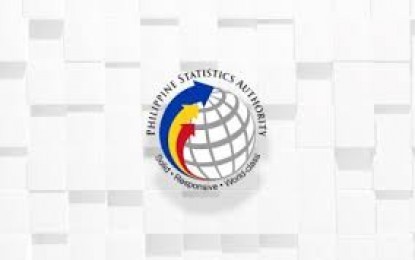 LEGAZPI CITY – Nearly 290,000 residents in Albay who registered for the Philippine Identification System (PhilSys) have received their printed identification (ID) cards, the Philippine Statistics Authority (PSA) reported on Tuesday.
In an interview, Cross Doreh Lee, PSA-Albay spokesperson, said out of the 897,148 who completed the PhilSys registration process, 286,054 or 32 percent have received their printed ID cards.
"We apologize and ask for understanding for the delay in the delivery of PhilID. The PSA is doing its best to register and ensure the security of information," Lee said.
She attributed the delay in the delivery of the PhilIDs to priority registration, printing, and delivery of the IDs of low-income group registrants.
"This pertains to the first batch of individuals who have finished the input of their biometric information for the national ID registration. Since they are prioritized, it is expected that their IDs are much more to be released earlier," she said.
Lee also said the PSA wants to ensure the security of information and conducts key verification and deduplication to make sure that each individual would be issued a unique and single number ID.
"Another reason for the delay could be that their ID was already printed but did not pass the quality standards and needs reprinting. We want to deliver accurate, neat, and based on standard national IDs while assuring that the delays are being taken care of," she said.
Signed into law by former president Rodrigo Duterte in August 2018, Republic Act 11055, or the PhilSys Act, aims to establish a single national ID for all Filipinos and resident aliens.
The national ID will be a valid proof of identity that shall be a means of simplifying public and private transactions, enrolment in schools, and the opening of bank accounts.
It will also boost efficiency, especially in dealing with government services where people will only need to present the PhilID during transactions. (PNA)