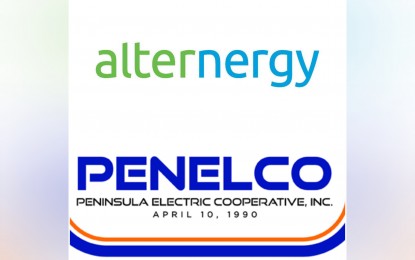 MANILA – The Peninsula Electric Cooperative, Inc. (PENELCO) has diversified its power sources to be distributed in its franchise areas, now tapping solar power through a unit of renewable energy firm Alternergy Holdings Corp.
In a statement Tuesday, Alternergy said its subsidiary Solana Solar Alpha, Inc. has signed a power supply agreement (PSA) with PENELCO to supply 10 megawatts (MW) of renewable energy from the proposed Solana solar power project in Hermosa, Bataan.
Solana Solar will start to supply clean energy to PENELCO by the middle of 2023, with a long-term contract of 20 years.
"We are excited to partner with PENELCO. The Solana solar project is a long-term and sustainable strategy for PENELCO in securing its power supply requirements," Alternergy president Gerry Magbanua said.
Magbanua said this partnership supports the goal of President Ferdinand "Bongbong" Marcos Jr. to harness indigenous energy sources.
"The renewable power from the Solana solar project will reduce PENELCO's dependence on power supply using imported fossil fuels," he said.
In 2021, PENELCO's peak demand reached 119 MW, with a projected growth demand of 4.4 percent annually.
PENELCO also estimates that sourcing power from the Solana solar power project in Hermosa will give the distribution utility an annual savings of PHP90 million. (PNA)