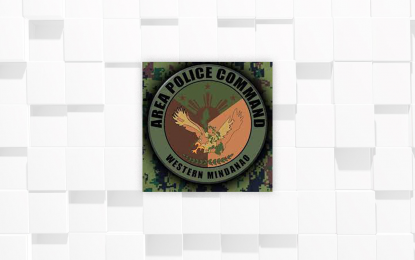 ZAMBOANGA CITY – Authorities have arrested three suspects, including an alleged member of the Islamic State for Iraq and Syria (ISIS), and seized various war materiel during an operation in Lanao del Sur province, a police official said Tuesday.
Col. Richard Verceles, operations chief of the Area Police Command-Western Mindanao, said the suspects were collared around 3:45 a.m. Tuesday in Barangay Palaw Rana-Ranao in Marantao town, Lanao del Sur.
He identified the arrested suspects as Mastura Disomala, former barangay chairperson of Palaw Rana-Ranao and alleged ISIS member; Samen Mamasao 23, and Moca Giambal, 25.
A search warrant was served against the suspects for violation of Republic Act 10591, otherwise known as the Comprehensive Firearms and Ammunition Regulation Act.
According to Verceles, one of Mastura's elder brothers,) Macaindig, is still an active ISIS member while Magaloyan, another elder brother, has surrendered.
Seized from the suspects were two M16 rifles, an M14 rifle, an Ingram rifle, a .45-caliber pistol, a hand grenade, and assorted ammunition.
The suspects were placed under the custody of the Criminal Investigation and Detection Group (CIDG) in Lanao del Sur.
On Wednesday, Philippine National Police (PNP) chief Gen. Rodolfo Azurin Jr. lauded the units involved in the operation.
"We laud our detectives from CIDG and operatives from the Marantao Police Station for a job well done. The armed suspects may pose threat to the communities, notwithstanding reports tagging them as local terrorists," Azurin said in a statement.
He added that the arrest of the suspects is a major accomplishment in the fight against insurgency and terrorism.
Azurin also assured relentless efforts to achieve peace and order through intensified operations against lawless elements. (with report from Lloyd Caliwan/PNA)