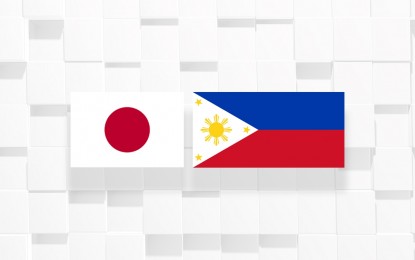 MANILA – The Japanese government is interested in supporting the Philippines become an upper middle-income economy.
During a telephone conversation between Foreign Affairs Secretary Enrique Manalo and Japanese Foreign Minister Yoshimasa Hayashi on Wednesday, the latter expressed his interest in identifying a "new scope of cooperation" to support the Philippines' post-pandemic economic recovery and attain its upper middle-income status.
Hayashi, the Japanese Ministry of Foreign Affairs said, was interested to advance cooperation in agriculture, energy transitions, disaster risk reduction, and digital fields, among others. The two top diplomats concurred on continuing close cooperation, the ministry said.
An upper middle-income economy has a gross national income (GNI) per capita of USD4,256-13,205. In 2021, the Philippines' GNI was at USD3,640, according to the World Bank.
In a separate text message, the Japanese Embassy in Manila said Tokyo is also keen on continuing the Japan-Philippines High-Level Joint Committee on Infrastructure Development and Economic Cooperation under the Marcos administration,
The mechanism was launched in 2017 following the bilateral meeting between then-President Rodrigo Duterte and the late former Prime Minister Shinzo Abe.
Apart from economic cooperation, Manalo and Hayashi also agreed to advance coordination on security, facilitating exercises between the Self-Defense Forces and the Armed Forces of the Philippines, among others.
Hayashi added that Japan would increase engagements with the Marcos administration toward the realization of a free and open Indo-Pacific, "in a way that suits" the two nations' strategic partnership.
Manalo, meanwhile, said Manila would continue to communicate with Tokyo on a wide range of agendas and further enhance the bilateral relations, citing Japan as an important partner in the region.
The two also exchanged views on regional and international issues including "Russia's aggression against Ukraine, the situation in the East and South China Seas, and that surrounding Taiwan and in Myanmar".
According to the ministry, both parties affirmed to work together and deal with the issues. (PNA)