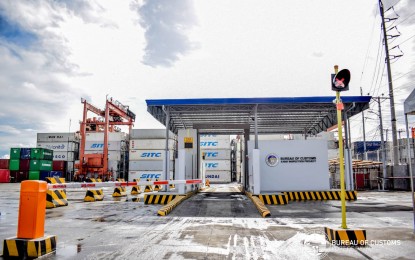 MANILA – The full digitalization of processes in the Bureau of Customs (BOC) is seen to greatly eliminate corruption in the agency, its chief said on Wednesday.
In an interview with Radyo Pilipinas, Customs Commissioner Yogi Filemon Ruiz said the digitalization of procedures within the bureau is now "between 85 to 90 percent" complete.
"The remaining 15 percent is very crucial because this is the implementation part. If we implement this, we can eradicate corruption by 90 to 95 percent because number one, we will go into the no contact policy, and number two, we will lessen the interaction between stakeholders, which include the broker, the importer, and Customs employee," he added.
Likewise, he noted that the burden on importers will be lessened.
"All the agencies that are issuing certifications, we will have one portal we are calling right now, National Single Window, everything will be streamlined, all the processes will be faster, once we are 100 percent digitalized," Ruiz added.
He also acknowledged his predecessor Rey Leonardo Guerrero for putting in place several systems as part of the digitizing the processes in the bureau.
Curbing agri smuggling
Aside from the digitalization of the BOC's process, Ruiz said among the marching orders of President Ferdinand Marcos Jr. is to eradicate agricultural smuggling.
"With this administration, we can expect a more inclusive approach towards addressing this smuggling issue," he said.
Ruiz reported that the BOC "actively and aggressively" addresses the problem, where it has seized some PHP413.70 million worth of agricultural products from June 30 to Aug. 12.
"There were 35 smuggling attempts by smugglers (during this period). The BOC was able to track them," he added.
Ruiz also said the President also ordered the modernization of the ports in the country.
"We are preparing the list of equipment including new X-ray machines, additional state-of-the-art narcotics analyzers, and explosives analyzers, we will submit these to the President," he said. (PNA)