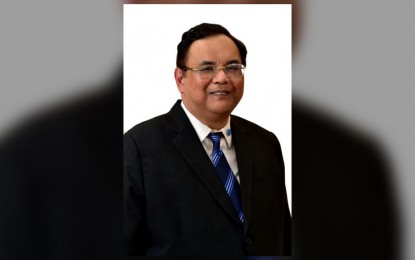 MANILA – The rates of the Bangko Sentral ng Pilipinas' (BSP) term deposit facility (TDF) rose anew on Wednesday and investors' preference remained on the short-term.
The average rate of the seven-day TDF rose to 3.6913 percent from 3.5623 percent during the auction last August 10.
The rate of the 14-day facility also increased to 3.7019 percent from last week's 3.6762 percent.
The BSP lowered the offer volume for the seven-day TDF to PHP170 billion from last week's PHP180 billion. This was fully awarded after tenders reached PHP204.946 billion.
Offer volume for the 14-day facility was lowered to PHP120 billion from PHP170 billion last week. This was undersubscribed after bids amounted to only PHP85.868 billion. The auction committee accepted PHP69.273 billion.
In a statement, BSP Deputy Governor Francisco Dakila Jr. said "results of the TDF auction reflect market participants' continued preference for the shorter tenor given expectations of another rate hike by the BSP and the issuance of Retail Treasury Bonds."
BSP's policy-making Monetary Board (MB) will have its rate-setting meeting on Thursday and it is widely expected to announce another increase in the central bank's key rates as inflation remains on the uptrend.
"In addition, higher loan releases by banks point to lower excess liquidity for placement with the BSP's deposit facilities," Dakila said.
He added the central bank's "monetary operations will continue to be guided by its assessment of the latest liquidity conditions and market developments." (PNA)