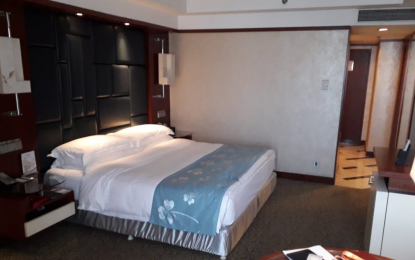 MANILA – The Department of Labor and Employment (DOLE) and the Department of Tourism (DOT) are looking to hold two-day job fairs in various parts of the country next month.
Labor Secretary Bienvenido Laguesma said Wednesday the collaboration will help boost employment in the hospitality industry.
"It will be a series of job fairs to be held in various cities and provinces with an initial focus in Metro Manila, Cebu, and Davao," he said in a statement.
A memorandum of understanding (MOU) will be issued to formalize the partnership of the two agencies for the job fairs dubbed "Trabaho Turismo Asenso" which will be launched from Sept. 22 to 24.
The number of jobs has yet to be announced.
Laguesma noted that the hotel sector is lacking manpower based on the findings by the DOT as revealed by tourism stakeholders led by hotel establishments.
"What we're about to undertake aims to support the government's economic recovery program by providing a platform for job seekers for job opportunities in various tourism sectors and allied services. Through the job fairs, we can help organizations find the best candidates for their vacancies, thus bridging industry gaps," he said.
He added that they are already coordinating with the Philippine Hotel Owners Association for the specific types of jobs required and the number of vacancies in the sector.
The DOLE said the country recorded a total of 1.1 million foreign travelers since it reopened in February this year.
The figure surpassed the full-year arrivals in 2021 where only 163,879 foreigners entered the Philippines. (PNA)