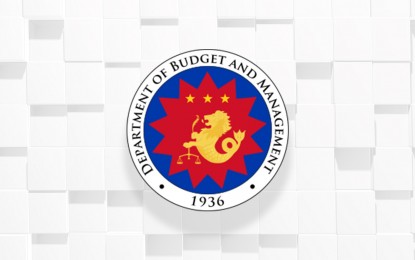 MANILA – The Department of Budget and Management (DBM) remains open to dialogue with President Ferdinand "Bongbong" Marcos Jr., legislators and stakeholders to address issues hounding its purchasing arm, the Procurement Service (PS-DBM).
DBM Undersecretary Joselito Basilio made this remark in response to renewed calls to abolish the PS-DBM after the Commission on Audit (COA) flagged its purchase of PHP2.4 billion worth of allegedly "pricey yet outdated" laptops for teachers.
"DBM is open to dialogue with legislators and with the President and many other stakeholders in order to make sure the good intentions of having the PS-DBM [are] achieved," Basilio said during an economic forum hosted by the Economic Journalists Association of the Philippines and the San Miguel Corp. on Wednesday.
"Reforms are very much welcome with the intention of improving processes and promoting efficiency in the delivery of services to the people," he added.
Basilio also reiterated newly appointed PS-DBM executive director Dennis Santiago's directive to suspend the procurement of non-common-use supplies and equipment (NCSE) "effective immediately."
"The DBM has made the announcement already that it is suspending non-common-use supplies to ensure that processes are reviewed," Basilio said.
NCSEs are goods, materials, and equipment that are neither "common-use supplies" nor "inventory items", and may include those goods, materials and equipment that are required by the procuring entity for a specific project only, according to the procurement planning uploaded on the official website of the Commission on Audit (COA).
Common-use supplies are goods, materials, and equipment that are repetitively used in the day-to-day operations of procuring entities in the performance of their functions while inventory items include common-use supplies, goods, materials and equipment that are not in the price list of the PS-DBM but are regularly used and kept on stock.
Earlier, Santiago recognized calls of lawmakers to abolish the PS-DBM but noted that these needed to be "balanced with the presence of honest and dedicated employees who have been working in the office for many years, coupled by the procurement efficiency and economy that PS-DBM provided to government agencies since 1978."
To date, he said the PSB-DBM turned over to the National Bureau of Investigation (NBI) documents related to the controversial laptops.
Santiago said they also transmitted to the NBI other contracts entered into by the PS-DBM in previous years which were the subject of COA findings.
"Patunay po ito na ang bagong administrasyon ng PS-DBM ay seryoso sa layuning matugunan ang audit findings ng COA, at malaman kung may irregularities ba ang nga ito o non-compliance sa umiiral na batas (This proves that the new PS-DBM administration is serious in addressing the COA audit findings, and is determining whether there were indeed irregularities or non-compliance with existing laws)," Santiago said.
PS-DBM operates a centralized procurement system for common use office supplies and equipment, and has made procurement undertakings efficient among agencies and offices of the government for decades.
It has also streamlined the procurement process with its Virtual Store, a centerpiece project of the Philippine Government Electronic Procurement System (PhilGEPS), which has been recognized by the Asian Development Bank and the World Bank. (PNA)