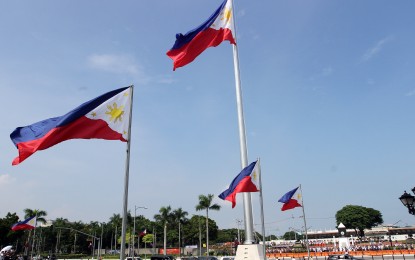 MANILA – The Philippines should foster long-term cooperation with like-minded nations to protect its strategic interests and become a "constructive" player in the region amid a rapidly changing geopolitical landscape, a political analyst said Wednesday.
"Given the current geopolitical landscape and the emergence of various security challenges in the Indo-Pacific, the Philippines should maximize its engagements and foster long-term cooperation with like-minded states such as the United States (US), Japan, Australia, and the European Union in order to protect strategic interests and manage threats collectively," Stratbase ADR Institute president Dindo Manhit told the Philippine News Agency.
"These engagements would also enable the country to become a more constructive and relevant player in the region, particularly in promoting a rule-based international order that recognizes shared democratic values," he added.
The statement came as Foreign Affairs Secretary Enrique Manalo affirmed on Tuesday that Manila is "fully prepared" to enhance existing relationships as well as cultivate and bridge new ties-- a position Manhit said demonstrates the direction the country is taking in terms of its position in the region.
For the next six years, Manhit said the Marcos administration must strategize and closely monitor the region's changing dynamics while considering the risks and opportunities they present.
By doing so, he said Manila could elevate its economic and security potential while implementing an "independent and inclusive foreign policy that can accommodate the Filipino people's priorities and interests."
The Philippines is deemed a "middle power" in Asia, ranking 16th in overall comprehensive power out of 26 countries and territories included in the Lowy Institute's Asia Power Index 2021.
The report said Manila performs best in the defense networks measure, where it places 9th while its lowest ranking occurs in the resilience measure, coming in at 20th place.
Lowy Institute, meanwhile, reported that the Philippines' power gap or how well it converts its resources into influence in Asia has "improved" in 2021.
The annual Asia Power Index measures power by looking into a country's economic relationships, defense networks, diplomatic influence, cultural influence, economic capability, military capability, resilience, and future resources, with a scope reaching as far west as Pakistan, as far north as Russia, and as far into the Pacific as Australia, New Zealand, and the US.
The US and China were the only two countries tagged as "super powers" in the latest index for garnering scores greater than 70.
These were followed by middle powers or countries and territory that scored points greater than 10 –Japan (38.7), India (37.7), Russia (33), Australia (30.8), South Korea (30, Singapore (26.2), Indonesia (19.4), Thailand (19.2), Malaysia (18.3), Vietnam (18.3), New Zealand (17.8), Taiwan (16.2), Pakistan (14.7), the Philippines (13.1), and North Korea (11.5).
Nine others, with scores less than 10 points, were ranked as "minor powers". (PNA)