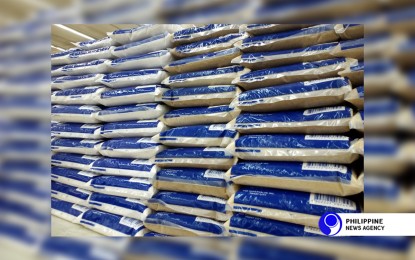 MANILA – The Department of Agriculture (DA) is drafting a proposal to import 150,000 metric tons (MT) of sugar after leading players in the soda industry announced that they are dealing with a shortage of refined sugar, Malacañang said Thursday.
"Yes, kino-confirm natin yun, ang (we confirm the) proposed amount, 150,000 metric tons," Press Secretary Trixie Cruz-Angeles said in her virtual attendance to a Palace press briefing.
Citing President Ferdinand "Bongbong" Marcos Jr., Cruz-Angeles said this proposed quantity is expected to increase the supply of sugar used in food manufacturing to protect jobs.
'Yun po ang proposed na quantity for importation gawa nga ng pangangailangan ng mga industrials na tinatawag ng ating Pangulo. Sila po ang gumagamit in large commercial quantities ng asukal (That is the proposed quantity for importation due to the need of industrials. They are the ones who use sugar in large commercial quantities) and some jobs are dependent on their continued production," she added.
In his weekly vlog on Sunday, Marcos announced that the government is eyeing to import 150,000 MT of sugar–half the amount earlier proposed by the Sugar Regulatory Administration (SRA)– if the country's supply dwindles by October.
Marcos is concurrent DA Secretary and SRA chairperson.
He said the SRA will undergo a "reorganization" following the signing of an "unauthorized' resolution to import 300,000 MT of sugar.
Marcos earlier rejected the SRA resolution to import 300,000 MT of sugar. However, it was signed by former DA Undersecretary Leocadio Sebastian on his behalf.
The President announced on Wednesday that he will leave the investigation into the unauthorized signing of the order to Congress.
Cruz-Angeles said the Palace probe into the unauthorized signing of the resolution will still continue despite the President's pronouncement.
Marcos also recently met with sugar traders to impose a suggested retail price of PHP70 per kilogram for sugar as several stores in Metro Manila have increased prices to as high as PHP100 per kilogram.
"They first offered at PHP80 so sabi ko hingin ko na PHP70. Tulungan niyo na lang, kasi kawawa naman yung tao (so I said can I ask PHP70. Just help the people since they're struggling) and we're getting there," he said. (PNA)