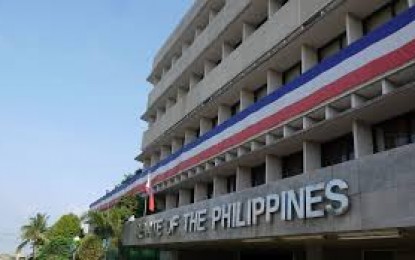 MANILA – A proposal to revive the mandatory Reserve Officer Training Corps (ROTC) program will be one of the top agenda items when the Senate committee on basic education, arts and culture convenes for an organizational meeting on Friday.
Senator Win Gatchalian, chairman of the committee, on Thursday said the proposal to reimpose mandatory ROTC is one of the hot topics to be discussed during the meeting.
On Wednesday, Gatchalian said there is a big chance that the mandatory ROTC bill for senior high school students will be passed in the 19th Congress.
He said the ROTC program was among the priority bills mentioned by President Ferdinand Marcos Jr. in his 1st State of the Nation Address (SONA) last month.
He added that Vice President Sara Z. Duterte also pushes for the revival of the program.
Gatchalian said the ROTC subject under his Senate Bill No. 387 is very much different from the previous one as this will adapt to modern times.
Under his bill, Gatchalian seeks the institutionalization and administration of the basic ROTC program for students enrolled in Grades 11 and 12.
The program, he said, will include basic military training to motivate, train, organize and utilize students for national defense preparedness or civil-military operations. The bill provides, however, that no student below the age of 18 shall take direct part in hostilities.
Senators Robinhood "Robin" Padilla and Ronald "Bato" de la Rosa also filed similar bills.
Under his Senate Bill 199, de la Rosa said an advanced ROTC is available in the first two years of higher education for those who want to become officers in the course.
Padilla's Senate Bill 236, on the other hand, promotes more of the readiness of the youth to act on emergency cases, such as natural calamities.
He emphasized the need to reimpose mandatory ROTC programs, noting that since its removal, the youth's sense of pride, nationalism, and patriotism have changed. (PNA)