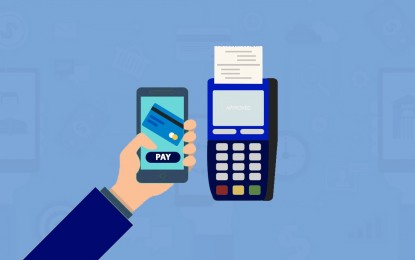 MANILA – Digital fraud originating from the Philippines has decreased by 11 percent in April to June 2022 compared to the same period last year, a study from global information and insights firm TransUnion showed.
TransUnion reported Thursday that the decline in digital fraud in the country in the second quarter of the year follows the global trend.
It was observed that digital fraud across gaming, financial services, communities, retail, and travel and leisure has gone down in the previous quarter.
"Despite the overall decrease in suspected digital fraud coming from the Philippines across different industries, suspected fraudsters have honed in on specific sectors," TransUnion said in a statement.
Digital fraud in the logistics sector jumped by 236 percent in the second quarter of 2022 from a year ago; telecommunications, up by 45 percent; and gambling, up by 32 percent.
The TransUnion survey from May 26 to June 7 also showed that 45 percent of its respondents said they were "being targeted by online fraud schemes but did not become a victim" in the past three months.
On the other hand, 11 percent of the survey respondents said they became victims of phishing, money scams, or third-party seller scams on legitimate online retail sites in the past three months.
"With more Filipinos choosing to transact online, fraudsters will continue to capitalize on any opportunities to exploit both consumers and businesses," TransUnion Philippines president and chief executive officer Pia Arellano said.
Arellano has warned organizations to be proactive in averting threats and risks caused by present and emerging fraudulent activities.
"By instituting strong fraud and authentication practices, and streamlining processes to reduce manual reviews and customer interrogations, organizations can reduce costs and increase revenue while building greater trust with the Filipino public," she added. (PNA)