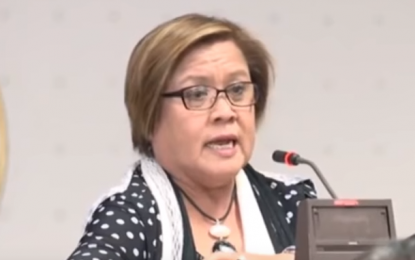 MANILA – The Philippine National Police (PNP) on Thursday said it will not allow American lawmakers led by Senator Edward Markey to interact with detained former senator Leila de Lima if they plan to visit her at the PNP Custodial Center.
PNP public information office chief Brig. Gen. Roderick Augustus Alba, however, assured that they will extend due assistance to the visiting foreign lawmakers in compliance with existing guidelines and procedures on visitorial privileges in the detention facility.
"The Headquarters Support Service is, in fact, prepared to present a briefing for the visiting delegation. However, such accommodation excludes direct interaction with any Person Under Police Custody (PUPC) confined in the detention facility, particularly PUPC committed by the Court to PNP custody. Such interaction with any specific PUPC is subject to the express permission of the concerned judicial authorities," he added in a statement.
Alba said this is also in compliance with health and safety measures amid the coronavirus pandemic.
As of Thursday, he said there are around 15 active cases and one new case in Camp Crame, Quezon City
The US lawmakers were reported to have expressed their intention to visit de Lima who has been detained for over 2,000 days now.
De Lima is facing drug charges but some of the convicted drug lords who initially pinned her down in the cases have already recanted their statements.
Meanwhile, PNP spokesperson Col. Jean Fajardo said the protocol has been explained clearly to the lawmakers who said they understood it.
"The intention is to check the condition of the detention facility not only here in Camp Crame but in other detention facilities. I understand they are able to do that but we have to respect the judicial processes which say that we cannot just talk to PUPCs and of course, we have Covid-19 cases here in Camp Crame and we also prevent crowding inside the facility. This is why we only allow a limited number of visitors to our detention facility," she said. (PNA)