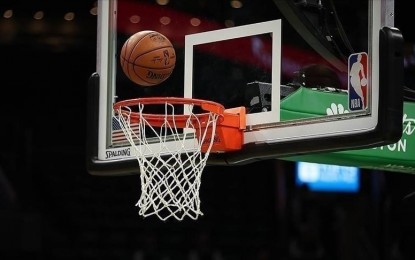 ANKARA – The schedule for the NBA 2022-23 regular season was announced Wednesday with the Philadelphia 76ers going against Eastern Conference champion Boston Celtics in the opening game.
The 77th NBA regular season will start on Oct. 18.
Featured matchups include the 15th Christmas Day game when the New York Knicks host the 76ers on Dec. 25.
The Atlanta Hawks will host the Miami Heat on Jan. 16 on Martin Luther King Jr. Day.
All 30 teams will play games on Nov. 7, the day before Election Day, as the NBA and the franchises hope to encourage fans to participate in the civic process.
The NBA Rivals Week will tip off on Jan. 24 and will continue for five days from Tuesday to Saturday.
As a part of NBA Global games, the Miami Heat and the San Antonio Spurs will square off on Dec. 17 at the Arena CDMX in Mexico City.
The regular season will end on April 9. (Anadolu)