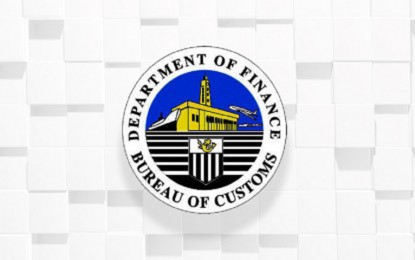 MANILA – The Bureau of Customs (BOC) on Friday said a probe is underway on the reported unloading of smuggled rice worth PHP1 billion in Iloilo City.
In a statement, Customs Commissioner Yogi Filemon Ruiz said the BOC is coordinating with other government agencies and stakeholders involved in the release of the shipment.
"An investigation on the four alleged smuggled rice shipments that arrived on board 20 vessels at the Port of Iloilo is ongoing. We are still awaiting the official report on the matter from the Port of Iloilo. Coordination has been made with various public and private organizations involved in the inspection of shipments, such as the Bureau of Plant Industry of the Department of Agriculture; Societe Generale de Surveillance (SGS), the world's leading inspection, verification, testing, and certification company; and the ASEAN Trade in Goods Agreement/ASEAN Industrial Cooperation Scheme," the BOC chief added.
Earlier reports said the vessels arrived at the port between Aug. 4 and 13.
Meanwhile, the BOC's Collection District VI (Western Visayas) denied allegations of involvement in smuggling, which it said are aimed at maligning the "good image of the BOC- Port of Iloilo", considering that no history of rice smuggling has been recorded at the port.
In a separate statement, it said the alleged smuggled rice shipments on board MV Hai Ha 58, MV HOA BINH 54, and MV Hai Dang 168 were covered with clearances and permits issued by the Department of Agriculture-Bureau of Plant Industry in compliance with Republic Act 11203 or the Rice Tariffication Law.
"The imported rice on board the aforementioned vessels have a total computed Customs duties, taxes, and other charges amounting to PHP83,322,586.68 which greatly contributes to the August 2022 revenue collection of this Port," the statement added.
As for the vessel MV Royal 18 which arrived at the Port of Iloilo last Aug. 14, it noted that the goods declaration of the rice shipment loaded on board the vessel has been lodged at the Customs E2M (Electronic to Mobile) System while the vessel is currently at the anchorage area of the port awaiting for berthing space.
Meanwhile, the Port reported that from January to July 2022, it imported a total of 152,000 metric tons of rice which generated a total revenue amounting to PHP901,875,170 which is 32 percent of its total revenue for the period.
"The Collection District VI already exceeded its annual collection target for 2022 as of August 16. Initial data shows that the Port collected a total revenue of PHP3,214,439,058.34, surpassing the 2022 collection target of PHP3,187,480,000.00 by PHP26,959,058.34 or 0.85 percent," it added. (with report from Perla Lena/PNA)