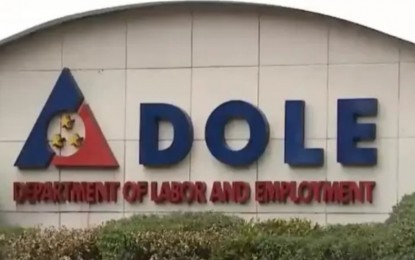 MANILA – The Department of Labor and Employment (DOLE) on Friday reported that it has inspected around 56,000 private establishments have been inspected during the first seven months of the year.
DOLE-Bureau of Working Conditions chief Alvin Curada said these companies have been inspected to check on their compliance with general labor standards or occupational safety and health standards set by the government.
He said among the violations committed were non-payment of contributions to the Social Security System (SSS), Pag-IBIG and Philippine Health Insurance Corp. (PhilHealth), underpayment of minimum wage, underpayment/non-payment of overtime pay, and holiday pay.
"Those are the common violations committed during the inspection of 56,000 establishments as of July 2022," Curada said in a Laging Handa briefing.
Asked on the penalties for such violations committed by employers/companies, he noted that they are given time to correct the infractions.
"After the inspection, there is a correction period - our inspected establishments are given the opportunity to correct the violations found - whether it is general labor standards or occupational safety and health standards. There is also a mandatory conference and then to give due process to our parties. If there is still no correction and it is proven that your violation really happened, our Regional Director will issue a compliance order - this is where the Regional Director orders them to pay for the noted violations or correct those violations," the official added.
At the same time, Curada said the company also has the right to appeal the decision.
"It is also part of the right to due process of our employers, they have the right to appeal, file an appeal with the Office of the Secretary, here with us and we will review your documents, evidence, and then affidavits of the workers," he added. (PNA)