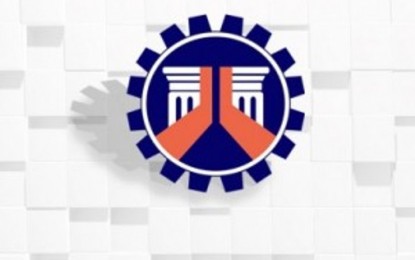 MANILA – The Department of Public Works and Highways (DPWH) has started to build a new four-lane flyover in Pilar, Bataan.
In a press statement on Saturday, DPWH Senior Undersecretary Emil K. Sadain said the sub-structure works are ongoing for the construction of the Ala-Uli Steel Flyover in Barangay Ala Uli in Pilar to ease traffic congestion at the intersection of the Gov. J.J. Linao National Road and Roman Superhighway (formerly Bataan Provincial Highway).
Considered one of the priority projects to be implemented under the Mega Bridges for Urban and Rural Development Project (MBURDP), the project involves the construction and installation of a 17.3-meter wide and 607.750-meter long flyover, consisting of a 195.59-meter modular steel flyover, an 80-meter transition road on each side, and a 124.612-meter road Approach A and a 126.269-meter road Approach B.
According to Senior Undersecretary Sadain, the exponential rise in the number of vehicles going to Bataan province, home to a special economic zone and freeport in Central Luzon that provides employment opportunities for the people, led to more pressure on existing road infrastructure.
The Roman Superhighway caters to all types of vehicles from motorcycles to large trucks with trailers daily, making it one of the province's busiest and most vital roads.
The flyover project, which has a construction duration period of 18 months, will improve the transport of goods and local products and is expected to further boost the economic potential of the province.
A smoother flow of traffic will also encourage people to visit various tourist destinations of the province, creating livelihood opportunities for the residents.
The construction of the flyover is covered by a memorandum of agreement (MOA) among the DPWH Bridges Management Cluster - Unified Project Management Office (DPWH-BMC-UPMO), DPWH 3 (Central Luzon) with the Bataan 2nd District Engineering Office, and the provincial government of Bataan together with the local government unit (LGU) of the municipality of Pilar.
Under the MOA, the DPWH-BMC-UPMO will provide the French-supplied superstructure materials for the flyover and download the available funds to the DPWH-3, which will procure the services of a contractor to undertake the construction of the two abutments of the flyover, concrete pavement, and slope protection for each approach of the flyover and launch/install the bridge superstructure.
As the implementing unit, DPWH-3 will be responsible for ensuring that the contractor will use only the specified materials, which comply with the existing standards for construction and safety.
Meanwhile, the provincial government and the LGU will coordinate with the concerned public utility companies in the relocation of affected utilities and immediate clearing of existing structures.
They will be responsible for the acquisition, payment, clearing of road right of way, access roads and the like for the project, and the preparation of traffic management and rerouting plan, including their enforcement. (PR)