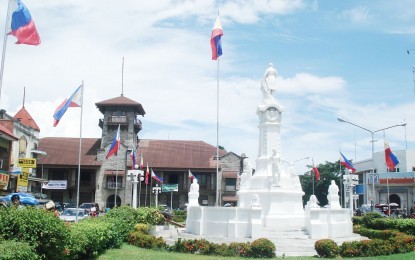 ZAMBOANGA CITY – The City Health Office (CHO) here is reopening one of its isolation facilities as the active cases of coronavirus disease 2019 (Covid-19) continue to increase.
Dr. Dulce Amor Miravite, city health officer, said Saturday that the 130-bed capacity sole isolation facility in operation in Barangay Pasonanca is now at critical risk level due to the surge of active cases.
"We only have 16 beds that are vacant," Miravite said in a statement.
There are currently 104 patients at the Pasonanca isolation facility.
Miravite said they also can use the 288-bed mega isolation facility in Sitio San Ramon, Barangay Talisayan, but prefer to reopen the 40-bed facility in Barangay Cabatangan since it is nearer the city proper.
CHO data on Saturday showed there are 393 active cases of Covid-19.
Of the total, 363 were acquired through community transmission, 17 were authorized persons outside residence, 11 were detainees, and two were returning overseas Filipinos.
At least 55 percent of the active cases are asymptomatic, 35.6 percent are mild, 7.4 percent have moderate symptoms, and only 2 percent are severe cases. (PNA)