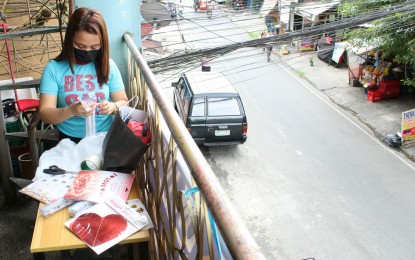 MANILA – The Department of Trade and Industry (DTI) has requested the Senate to approve the passage into law of the Internet Transactions Act.
DTI Assistant Secretary Mary Jean Pacheco said the Internet Transactions Act, or the E-Commerce law, is one of the administration's priority legislative agendas as mentioned by President Ferdinand Marcos Jr. in his first State of the Nation Address.
"We'd like to see a robust e-commerce sector that will also protect consumers, data privacy, intellectual property and security, as well as of course product and safety standards," Pacheco said during Monday's virtual organizational meeting with the Committee on Trade, Commerce, and Entrepreneurship.
She cited the Google-commissioned "e-Conomy Southeast Asia Report" in 2021 that said the Philippines is the fastest growing internet economy in Southeast Asia with around 12 million consumers and will likely reach US$40 billion in value by 2025.
"Overall, the Philippines was the fastest-growing market in the region, driven by strict lockdowns as well as a tipping point on the adoption of certain digital services," the report read, with 39 percent of digital merchants saying they would not have survived the pandemic without digital platforms.
The proposed E-Commerce Act seeks to create an E-Commerce Bureau under the DIT to regulate internet commercial activities and protect consumers who engage in online transactions.
DTI Secretary Alfredo Pascual likewise asked senators to concur on the Philippines' signing of the Regional Comprehensive Economic Partnership trade deal and amendments to Republic Act 9501 or the Magna Carta for Micro, Small and Medium Enterprises. (PNA)