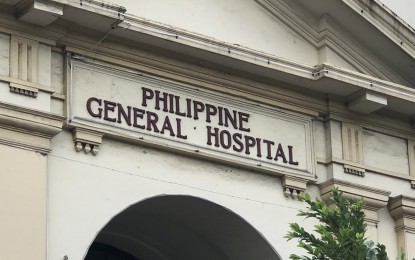 MANILA – A lawmaker on Tuesday called for the restoration of the PHP3.3-billion cut made in the proposed budget of the University of the Philippines (UP) System, including the Philippine General Hospital (PGH).
Cagayan de Oro City Representative Rufus Rodriguez said UP would suffer a funding reduction of PHP2.5 billion, while PGH would lose PHP893 million in the proposed 2023 national budget.
"We should be increasing the budgetary allocations of state universities and colleges (SUCs), which are the poor student's schools of choice, and government hospitals, which are the pauper's go-to health facilities, instead of reducing their funds," he said.
Rodriguez said UP and other SUCs are where indigent students from all over the country prefer to enroll because taxpayers subsidize education in these schools, while the PGH and other government hospitals are where indigent patients go for their health care needs.
"Unlike private health facilities, these hospitals are allocated medical assistance funds in the national budget, which they use to help poor patients," he said.
He said depriving PGH of PHP893 million would mean cutting medical assistance funds and hospital requirements for treating people infected with the coronavirus disease 2019 (Covid-19).
"PGH is at the forefront of the fight against the pandemic. At the height of the health crisis, it was full of Covid-19 patients," he said.
Rodriguez said the Department of Budget and Management could restore the UP and PGH budget cuts by sending a budget erratum or errata to the House of Representatives.
"They did that in the past. It is they who could easily make the necessary adjustments," he said. (PNA)