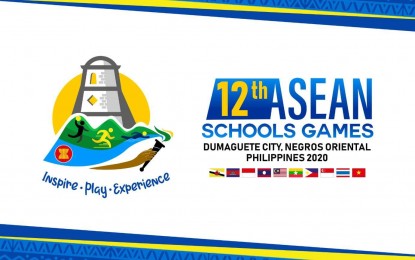 DUMAGUETE CITY – The Philippines' hosting of the 12th ASEAN (Association of Southeast Nations) Schools Games (ASG) to be held in this capital city in November has been deferred, a Department of Education (DepEd) official confirmed on Wednesday.
Dr. Salustiano Jimenez, DepEd-Region 7 regional director, told the Philippine News Agency that Vice President and Education Secretary Sara Duterte communicated with the ASEAN officials about the deferment in the light of the rise in Covid-19 cases in the country and the lack of sporting venues here.
"Aside from some problems on the sporting venues such as the oval for athletics and the absence of an Olympic-size swimming pool, we are also focused on the resumption of face-to-face classes," Jimenez said in mixed English and Cebuano.
"The month of November is too close for us in terms of preparations for the games," he added.
Also, public schools/classrooms are usually utilized as venues and accommodation for athletes and delegations during athletic events, he noted.
The DepEd here recently received a copy of the department's Memorandum No. 171, dated August 19 and issued by Undersecretary and Chief of Staff Epimaco Densing III, on the deferment of the regional games due to another surge in Covid-19 cases and the detection by the Department of Health of the Omicron subvariants of the coronavirus.
Densing also noted that the Covid-19 pandemic has impacted the country's ability to host the ASEAN Schools Games.
All activities in relation to the ASG were ordered suspended, the memo stated.
Meanwhile, Jimenez said Dumaguete Mayor Felipe Antonio Remollo is hopeful that the Philippines may still be able to host the games next year.
The hosting of the ASG is being rotated among ASEAN member countries and Vietnam is already scheduled to host the games in 2023, he said.
Technical working groups here had already met a number of times to prepare for the 12th ASEAN Schools Games which would have seen 10 countries and about 5,000 athletes and other delegation members coming to this city. (PNA)