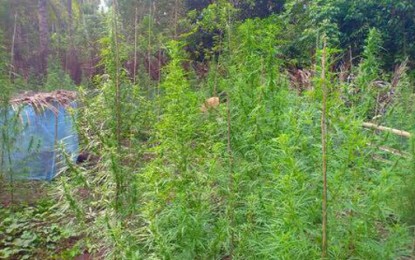 MANILA – A bill legalizing the use of medical marijuana will benefit patients in the form of cheap medicines and will contribute to government revenues.
Dr. Donnabel Cunanan, spokesperson of the Philippine Cannabis Compassion Society (PCCS), said medical marijuana would be a big help in pain management for cancer patients as well as for those suffering from insomnia and epilepsy and other "debilitating medical conditions."
She also said medical marijuana is not a synthetic drug that has side effects, citing the case of her child who is suffering from pancreatitis due to side effects of synthetic medicines.
Cunanan made this comment in response to Senator Robin Padilla's bill seeking to legalize the compassionate use of marijuana for medical purposes in the country.
The measure also includes further research into marijuana medicinal use and applicable safeguards under the law.
"Gusto namin ito ay locally ma-produce na natin sa ating bansa, para eventually that's the only way na maging affordable sa ating mamamayan (We want medical marijuana to be locally produced. Eventually, that's the only way to make it affordable to Filipinos," Cunanan said in a news release on Wednesday.
The PCCS was established in 2013 and has now at least 80,000 members, seeking to make medical marijuana "safe and available" in the Philippines.
Dr. Gem Marq Mutia, founder of the Philippine Society of Cannabinoid Medicine, said the government will also benefit from Padilla's bill through appropriate revenues once medical marijuana is manufactured in the country.
"Ang kagandahan, imbes na mapunta sa ibang bansa ang kita, mapupunta sa tax ng gobyerno. Pwedeng gamitin bilang pag-aral at pag-research lalo sa medical cannabis (The good thing is that instead of the revenues going to other countries if we import products based on medical marijuana, the revenues can go to our government - which in turn can channel the revenues for further research on medical marijuana)," he said. (PNA)