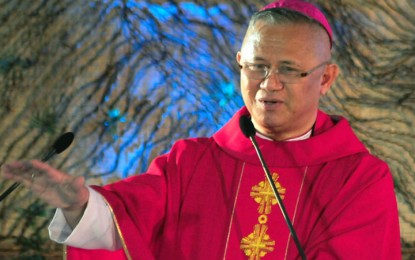 MANILA – The plan to divide the Archdiocese of Cebu to better serve the estimated over 4 million faithful in the province has been revived, Archbishop Jose Palma said Wednesday.
"In the process, this division in the Archdiocese (Cebu) is really in progress. Actually, this plan has been going on for a long time, we are in the process, this aims to serve more people, especially in the far-flung areas in Cebu province," Palma said in Cebuano in an interview with Church-run Radio Veritas.
Palma explained the Archdiocese of Cebu is vast and consists of 174 parishes, including those in different islands of the province.
He first announced the plan to divide the archdiocese when he was named archbishop in 2011.
The late former archbishop Ricardo Cardinal Vidal supported Palma's plan because it would be good to serve the needs of the faithful.
The Cardinal then suggested that the Cebu archdiocese be divided into three -- North Cebu, Metro Cebu, and South Cebu.
Currently, the suffragan dioceses of the ecclesiastical province of Cebu include Dumaguete, Maasin, Talibon and Tagbilaran.
Palma's statement came following the ordination of Bishop Ruben Labajo as Auxiliary Bishop of the archdiocese last Aug. 19.
He is the second co-bishop of the archdiocese along with Bishop Midyphil Billones.
The Cebu archdiocese also has two auxiliary prelates who are now retired -- Bishop Antonio Ranola and Bishop Emilio Bataclan. (PNA)