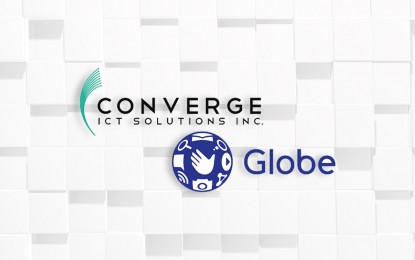 MANILA – Fiber broadband provider, Converge ICT Solutions Inc. (Converge), and mobile and broadband firm, Globe Telecom Inc. (Globe), have topped Netflix's Internet Service Provider (ISP) Speed Index in July.
In its ISP Speed Index for the month of July, Netflix reported an average performance of 3.4 Megabits per second (Mbps) for both Converge and Globe, higher than PLDT and Sky Cable's 3.2 Mbps and Royal Cable's 3 Mbps.
This is compared to June's ISP Speed Index that crowned Globe with the country's top spot after achieving an average performance of 3.6 Mbps, followed by Converge, Sky Cable, and PLDT with 3.4 Mbps, and Royal Cable with 3.2 Mbps.
"The Netflix ISP Speed Index is a measure of prime-time Netflix performance on a particular ISP and not a measure of overall performance for other services or data that may travel across the specific ISP network," it said.
In a media bulletin on Thursday, Converge chief operations officer Jesus Romero noted how the company doubled the speed of its base plan to 100 Mbps to provide a better experience to its customers.
"We're back on top this July in Netflix's ISP Speed Index since we've been able to maintain consistent speeds that are ideal for streaming and downloading videos on high-quality resolution," Romero said.
The Netflix ISP Speed Index Philippines is a monthly ranking of ISPs based on their ability to give the best prime-time viewing experience on the streaming platform.
Having faster performance on Netflix translates to generally having better picture quality, quicker start times, and fewer interruptions. (PNA)