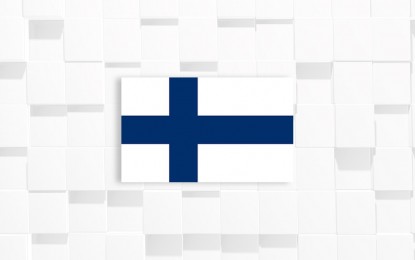 MANILA – The Finnish government opened its honorary consulates in Davao and Cebu, signaling Finland's growing presence in the Philippines.
Franco Soberano, chief operating officer of property developer Cebu Landmasters, would be the honorary consul in Cebu while Antonio Peralta, executive director of the Foundation for Rural Enterprise Ecology & Development of Mindanao (FREEDOM), would serve in Davao City.
The two received their exequaturs or official recognition from the Department of Foreign Affairs last July 26.
"(T)he Honorary Consulates are now fully functioning. Official opening ceremonies are planned for later this year both in Cebu and Davao City," Finnish Embassy in the Philippines' Chargé d'Affaires Laura Hassinen told the Philippine News Agency (PNA) on Thursday.
Finland only reopened its embassy in the Philippines in September 2020 after closing in 2012.
Apart from providing visa and consular services to Finns and Filipinos in the country, Hassinen said this is to boost the trade cooperation between the two nations, as well as increase Finnish presence in Southeast Asia, "a region growing in importance."
"Finland and the Philippines have an excellent bilateral relationship. Since the Embassy reopened two years ago, we have already seen great and mutually beneficial cooperation in, for example, education and waste management," she said. "The Embassy works towards even closer relations and further business opportunities also in climate change, renewable energy, circular economy, and smart city solutions."
The envoy said Finland sees Cebu and Davao City as important hubs for business that could attract Finnish companies into the region.
"Finland is very pleased with the experienced and well-connected Honorary Consuls in Cebu and Davao City. We are certain they will use their knowledge and expertise to deepen Finland's business connections in Visayas and Mindanao, finding new and exciting opportunities for Finnish companies and relevant stakeholders in the regions," she said.\
An honorary consul has the role of promoting economic and cultural relations between two countries.
The embassy said they could guide Finnish companies in obtaining information about local business culture and in finding cooperation partners. (PNA)