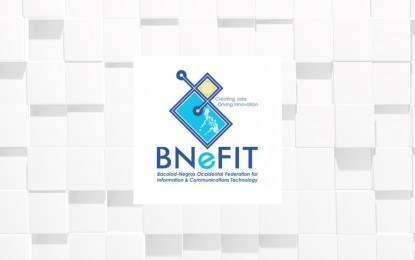 BACOLOD CITY – The information technology and business process management (IT-BPM) industry here is contributing an estimated PHP8.117 billion annual cash infusion into the local economy, according to the figures of the Bacolod-Negros Occidental Federation for Information and Communications Technology (BNEFIT).
BNEFIT president Hajee Birth Aquino said the figures were based on the PHP17,000 average monthly income of 37,000 full-time employees in the various sub-sectors.
"Every one direct employment in the IT-BPM industry creates 2.5 to three indirect jobs. So that's the multiplier (effect), you're actually looking at double, if not triple, of the digits I'm showing ," Aquino said during the virtual Liveable Cities Lab of the Liveable Cities Philippines and the League of Cities of the Philippines on Wednesday.
As of Friday, there are 10 major locators in the city, including Teletech, Concentrix, Teleperformance, Transcom PanAsiatic Solutions, Ubiquity, iQor, ARB Call Facilities, Focus Direct and Focus Inc.
There are also about 20 homegrown small to medium IT enterprises operating in the city.
"With the (Covid-19) pandemic and with the new trends introduced by the industry, I should say that freelancing is bigger than ever," Aquino added.
In 2016, the BNEFIT identified target areas for growth with the goal of 60,000 jobs by 2022, comprising a wide and diversified portfolio of global services.
These included 30,000 workers in the voice business process outsourcing or contact centers; 5,000, in healthcare information management; 2,000, in the creative processes such as animation and game development; 6,000, in back-office, non-voice, and other shared services.
"Unfortunately, because of the effects created by the pandemic, we fell short of that target. So now, coinciding with the Sustainable Development Goals, we initially targeted 60,000 by 2030. But I think because of the aggressiveness of the local government unit (LGU) at the moment, we will try to even target 80,000 by 2030," Aquino said.
He added the various thrusts of the LGU that impacts the IT-BPM industry, particularly in talent development, innovation, digitalization, and infrastructure. (PNA)