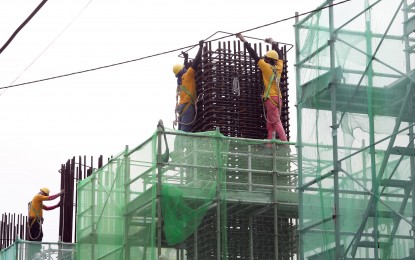 MANILA – The Department of Labor and Employment (DOLE) on Friday reminded private companies that the designation of safety officers in their workplaces is mandated by Republic Act 11058 or the Occupational Safety and Health Standards Act.
"It is mandatory to have safety officers in every workplace. And I want to emphasize that this is for every workplace and not for every company. So if a company has branches, there must be safety officers in each branch," said German Eser, chief of the DOLE Occupational Safety and Health Center (OSHC) Training and Public Information Division, in a Laging Handa briefing.
He explained that the number and qualifications of the safety officer depend on the number of workers in the workplace and its risk-level classification.
"For example, a retail trade establishment that is classified as low-risk and has 50 or fewer workers only needs one Safety Officer 1 who attends 10 hours of OSH training," Eser said.
Meanwhile, he said if the workers exceed 50, a Safety Officer II must be designated -- someone who has undergone a 40-hour basic occupational safety and health training.
A Safety Officer II is also required for high-risk workplaces such as the construction industry, even if there are just nine or fewer employees.
"So in short, as the number of workers increases and their risk-level classification increases, the number of safety officers and their qualifications also increases. It also depends on the number of workers and risk level as to how many and what occupational health personnel and facilities are needed," Eser added.
Occupational Safety and Health policies and guidelines are developed through tripartite consultations led by the Bureau of Working Conditions.
These rules are implemented by the labor inspectors in the regional offices. (PNA)