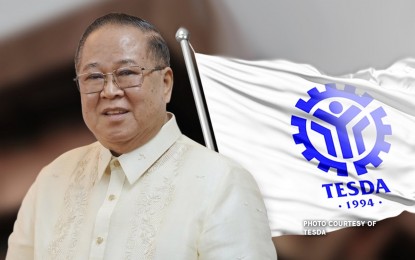 MANILA – The Technical Education and Skills and Development Authority (TESDA) has committed to issue electronic National Certifications nationwide starting in the fourth quarter of this year.
The move is part of TESDA's commitment to use digital technology to expedite services to Filipinos seeking employment.
"The issuance of the e-certificate is our commitment to improving efficiency through digital technology that would lead to enhanced access to employment opportunities for the Filipino workforce," TESDA Director General Danilo Cruz said.
He added that the nationwide rollout is in line with the Marcos administration's directive to make digital services for overseas workers a top priority.
TESDA's National Certification is among the requirements for overseas workers, including seafarers.
E-certificates, Cruz said, strengthens the integrity of assessment and certification systems because human interaction is reduced.
Further, the issuance of e-certificates enhances efficiency while also mitigating the proliferation of fake certifications.
To verify the e-certificate's authenticity, one may check the QR code that directs to the worker's information. It can also be verified by checking the Registry of Certified Workers at the TESDA website.
According to TESDA, it has issued 2,286 e-certificates from August 2021 to June 30, 2022. The e-certificate system was initially rolled out in the National Capital Region. (PNA)