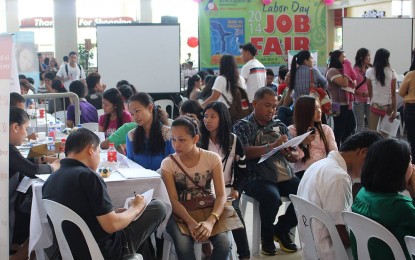 MANILA – Senate Minority Leader, Senator Aquilino Pimentel III, believes the public clamor for wage increase in different regions will be addressed under a federal form of government.
Pimentel said labor productivity in the country can increase if calls for wage rate hikes are immediately acted upon by the regional wage boards.
"'Yung ating (Our) regionalized wage boards, mga (they are) unelected members naman 'yan eh. Hindi rin nag-react sa mga panawagan sa kanilang lugar (The don't react to calls in their area) which could have been solved by structural change called federalism," Pimentel said during a hearing of the Committee on Constitutional Amendments and Revision of Codes on Friday.
Federalism is a form of government that gives autonomy to regions.
"Meron siyang (It has) regional legislature na (who are) elected ng mga tao (by the people) who might react to the clamor from the ground," Pimentel said.
In a federal form of government, he added, regions can encourage other regions to follow in increasing wages for their labor force if they see good results.
Several Regional Tripartite Wages and Productivity Boards recently decided to increase minimum wages after labor groups' call amid the oil price hikes.
The National Capital Region has the highest minimum wage at PHP570 for non-agricultural jobs and at least PHP533 for agricultural jobs.
The minimum wage is decided based on poverty threshold, prevailing average wage rates, and socio-economic indicators such as Consumer Price Index, inflation, employment, and Gross Regional Domestic Product, among others. (PNA)