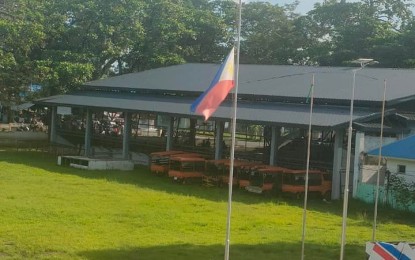 BACOLOD CITY – The Negros Occidental Police Provincial Office (NOCPPO) is investigating the killing of two village chiefs in the remote barangays of Negros Occidental in the past 48 hours.
Brig. Gen. Leo Francisco, director of Police Regional Office-Western Visayas, said on Friday he has directed Col. Leo Pamittan, police provincial director, to investigate the cases thoroughly.
"Two elected officials have been killed one after the other. We are looking at the possibility that these are interconnected," he told reporters in a press briefing at the NOCPPO headquarters.
On Wednesday night, Danilo Dautil, 62, the chairperson of Barangay Cabcab in Isabela town, was shot by two unidentified assailants on his way home.
He died at the Isabela District Hospital.
Major Joseph Partidas, chief of Isabela Municipal Police Station, said the Communist Party of the Philippines-New People's Army (CPP-NPA) rebels could be behind the murder of Dautil.
Initially, they were looking at robbery or politics as a motive but further investigation showed that Dautil could have been killed because of his involvement in the government's anti-insurgency campaign through the National Task Force to End Local Communist Armed Conflict.
On Friday, Benjamin Javoc, 54, the village chief of Lalong in Calatrava town, was gunned down by at least 10 unidentified men outside his home at around 4:30 a.m.
Major Lumyaen Lidawan, chief of Calatrava Municipal Police Station, said it has been alleged the assailants ransacked the victim's house and took some of his personal belongings and PHP20,000 cash.
He added that the killing of Javoc could also be insurgency-related, but they still have to conduct a deeper investigation. (PNA)