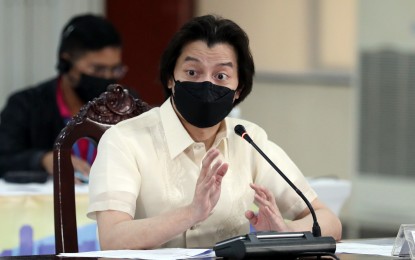 MANILA – The Department of Education (DepEd) on Monday said authorities are taking the sexual harassment allegations against six teachers in Bacoor, Cavite "very seriously".
In a Viber message to reporters, DepEd spokesperson Michael Poa said they find the information surfacing online "disturbing."
"The allegations of sexual harassment in Bacoor National High School is very disturbing news and we are taking this very seriously," he said.
Poa said an investigation is underway and the accused teachers have been placed in "floating status".
"Upon inquiry, I was informed that the Schools Division Office was made aware of these allegations of sexual harassment last week and that an investigation has already started and is currently underway. There were six teachers mentioned in the posts. Said teachers were not given any teaching load pending initial investigation on the matter," he added.
Amid allegations, the DepEd ensured they are firm to have "zero tolerance" against any form of abuse in schools nationwide.
The allegations originally posted on Facebook were taken down for "violation of community standards".
However, a pinned Twitter thread is now circulating online, tweeted by Expresso, with username @expresso_o, which has gained almost 20,000 retweets and over 30,000 reactions.
Included in the thread were supposed conversations between teachers and learners either being asked about sexual experiences with gay or simply invited to meet them to "try" performing sexual activity.
A screenshot of a Facebook story of a teacher during the class opening week also included disturbing comments like "Ang daming masarap ha (There numerous yummy [students])," and "Ay nku, sinabi mo pa. Mga fresh… (That's true! [They look] fresh).
In the same thread, Bacoor City Mayor Lani Mercado-Revilla advised victims to file a formal complaint as they secure monitoring on the matter.
"This has been reported to the DepEd Regional Office and at present ongoing investigation. The teachers involved are no longer holding classes. We will be monitoring this issue. Best if the victims/ students file formal complaints to Bacoor Schools Division Superintendent," she said.
Names of teachers were not disclosed as the probe continues.
Just last week, another teacher was subjected to administrative proceedings after allegedly "bullying" or causing verbal abuse to a grade 5 learner in Camarines Norte.
The learner was reportedly called "bruha, bobo, animal" (witch, stupid, animal) by the teacher, being the last one to finish their writing activity.
The DepEd, meanwhile, provided psychosocial interventions to the affected learner. (PNA)