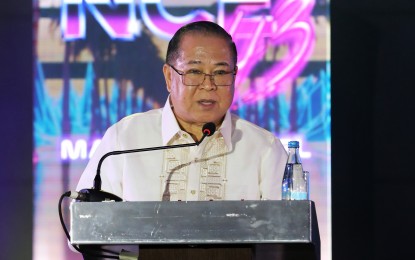 MANILA – Seven in 10 technical vocational education and training (TVET) graduates got employed in the last five years, based on a study that the Technical Education and Skills Development Authority (TESDA) conducted this year.
"TESDA's 2022 Study on the Employment of TVET graduates shows that the average employment rate of the TVET graduates for the last five years is 74.76, or approximately 7 out of every 10 TVET graduates were employed at the time of the survey," the agency said Tuesday.
TESDA Director General Danilo Cruz said these graduates are "job-ready," and equipped with the right skills and knowledge that help them get jobs or engage in livelihood ventures almost immediately after graduation.
In a statement, Cruz noted that this was made possible through close coordination with the industry.
This is what sets us apart from other types of education in the country. Industry engagement is a key component of the quality-assured system of TESDA," he said.
Cruz added that TESDA will intensify the implementation of the enterprise-based training (EBT) program by increasing industry enterprises' participation in TVET.
The EBT results in higher employment rate among graduates compared to other training delivery modes, Cruz said.
The TESDA chief added the agency will strengthen the apprenticeship program either company initiated or institution and company through a dual training system (DTS).
DTS combines theoretical training in schools and practical training in companies. Republic Act 7686 of the Dual Training System Act was signed in 1994. (PNA)