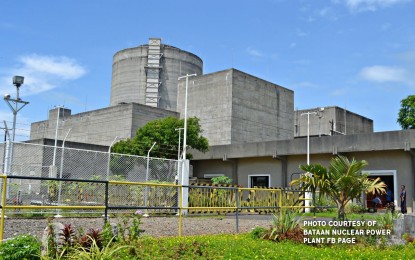 MANILA – The revival of the Bataan Nuclear Power Plant (BNPP) did not receive an allocation in the national government's proposed 2023 budget, the Department of Budget and Management (DBM) announced Wednesday.
Budget Secretary Amenah Pangandaman confirmed that the 2023 National Expenditure Program (NEP) did not provide an allocation for the mothballed nuclear power plant.
"For the Bataan Nuclear Power Plant, wala po tayong budget (we don't have a budget)," Pangandaman said in a Palace press briefing.
The BNPP in Morong, Bataan, is a project built during the time of former President Ferdinand E. Marcos Sr., President Bongbong Marcos' father. It was never used due to safety concerns.
Under the 2023 NEP, the Department of Energy (DOE) will receive a total of PHP2.2 billion for its programs that will ensure the availability of affordable and reliable energy.
Of this amount, PHP476 million will be used for its Renewable Energy Development Program, Energy Efficiency, and Conservation Program, and Alternative Fuels and Technologies Program.
In his first State of the Nation Address on July 25, President Marcos Jr. announced his intention for the government to build new power plants to increase the level of energy production in the country.
"We must look at every possible option that would be appropriate for the Philippine situation. There is some room to expand our present power supply through existing power sources, but this is only to a very limited extent. We must build new power plants. We must take advantage of all the best technology that is now available, especially in the areas of renewable energy," he said.
Marcos said the government's search for new power sources must always be meant to improve the mix of the energy supply between traditional and renewable sources.
He said the government will provide investment incentives by clarifying the uncertain policy in upstream gas, particularly in the area close to Malampaya.
While he did not specifically mention the BNPP, Marcos said he wanted to "re-examine" the government's strategy of building nuclear power plants in the country.
He said he also wanted to ensure that the government would comply with the International Atomic Energy Agency (IAEA) regulations for nuclear power plants which were "strengthened after Fukushima."
"In the area of nuclear power, there have been new technologies developed that allow smaller scale modular nuclear plants and other derivations thereof," he added.
He also noted that public-private partnerships will play a role in funding plans to adopt nuclear power in the country. (PNA)