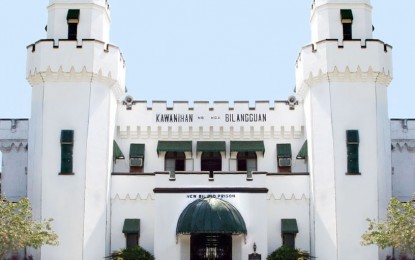 MANILA – The Department of Justice is going to prioritize the decongestion of jails under the Bureau of Corrections (BuCor) and the national penitentiary New Bilibid Prison (NBP) in Muntinlupa City.
DOJ spokesperson Mico Clavano said Wednesday at the Laging Handa briefing that the department is holding a series of meetings this week to finalize its proposed 2023 budget.
"Ang gusto unahin ni (DOJ) Sec. (Jesus) Remulla ay itong decongestion ho ng Bureau of Corrections (Sec. Remulla wants to prioritize the decongestion at the Bureau of Corrections)," Clavano said.
He said Remulla wanted to immediately address the 330 percent congestion rate at the NBP as he also sought to transfer its maximum security in Sablayan, Occidental Mindoro and minimum security at Fort Magsaysay in Nueva Ecija.
The national penitentiary was originally put up in the late 1930s to decongest the Old Bilibid Prison which dates back to 1865 and which was later turned into the Manila City Jail.
"Alam naman ho natin ang congestion rate sa Bilibid prison ngayon, 26,000 ang population although ang capacity lang ho ng New Bilibid Prison ay 6,000 (It presently houses around 26,000 although its capacity is for only 6,000)," he said.
Clavano said that over the years the land where the present NBP stands has increased in value and may be better put to use by the government for other purposes.
"Sec. (Jesus) Remulla is really a visionary and he saw na 'yung lupa na tinatayuan ngayon ng Bilibid prison ay tumaas na ho ang value ng property (The value of the land where the Bilibid is erected has increased). So he wants to make that into a government center and at the same time addressing itong congestion problem sa BuCor," he said. (PNA)