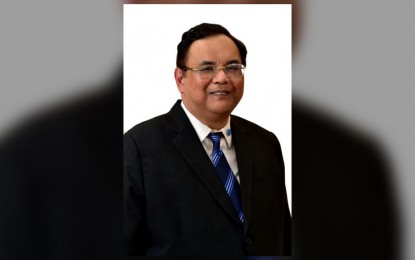 MANILA – The Bangko Sentral ng Pilipinas' (BSP) term deposit facility (TDF) posted another rate uptick on Wednesday as the central bank continued to hike its policy rates.
The average rate of the seven-day facility increased to 3.8051 percent and the 14-day's to 3.8454 percent.
These were at 3.7876 percent for the one-week facility and 3.8099 percent for the two-week tenor during the auction last Aug. 25.
The BSP hiked the offer volume for both tenors and both registered over subscription.
It increased the offer volume for the one-week facility to PHP140 billion from last week's PHP120 billion.
This was fully awarded after tenders reached PHP195.304 billion.
Offer volume for the 14-day TDF was increased to PHP100 billion from PHP80 billion in the previous auction.
This tenor was also fully awarded after bids amounted to PHP122.3 billion.
In a statement, BSP Deputy Governor Francisco Dakila Jr. said total tenders submitted during the TDF auction this week is "at the high end of the BSP's expected volume range."
"The results of the TDF auction show market participants' greater preference for the shorter tenor," he said.
He attributed the rate uptick to the 50 basis points increase in the BSP's key rates last August 18 and the "US Federal Reserve's continued interest rate increases to bring inflation under control".
"For its part, the BSP's monetary operations will remain guided by its assessment of the latest liquidity conditions and market developments," he added. (PNA)