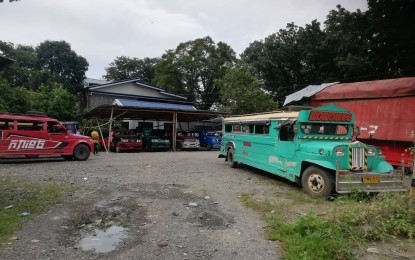 SAN JOSE DE BUENAVISTA, Antique – The Land Transportation and Franchising Regulatory Board office in Western Visayas (LTFRB-6) has reminded public utility jeepneys (PUJs) and public utility vans (PUVs) plying in Antique to observe the pre-pandemic fare rate and not overcharge their passengers.
LTFRB 6 legal officer Salvador Altura Jr., during the virtual press conference on Wednesday, said vehicles are already allowed to have a full capacity of 22 passengers so they have to revert to the rate before the health pandemic.
"The LTFRB fare rate for the traditional PUJ, which is non-air conditioned, is PHP11 for the first four kilometers and an additional of PHP1.50 for every succeeding kilometer," Altura said.
He added that for PUV, plying Antique to Iloilo, the fare rate is PHP2 per kilometer.
The non-air conditioned bus fare rate is PHP11 for the first five kilometers with an additional PHP1.85 for every succeeding kilometer while for the air-conditioned bus, the rate is PHP13 for the first five kilometers with an additional PHP2.20 per succeeding kilometer.
The LTFRB Special Permit to ferry passengers and goods in areas determined to have a low to a moderate number of Covid-19 cases with fare adjustment was only granted following the appeal of the operators and drivers from Antique on June 30, 2020, Altura said.
The fare adjustment doubled the pre-pandemic rate.
The LTFRB official stressed that the 20 percent discount for students, persons with disability, and seniors should be observed.
"The plastic barrier is also no longer required inside the PUJs and PUVs but the wearing of face mask should still have to be observed by both the passengers and drivers," he said. (PNA)