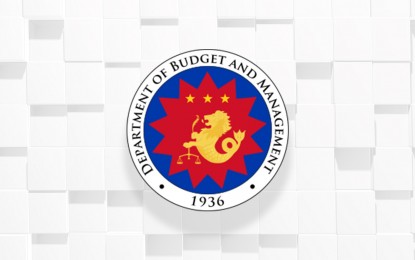 MANILA – The Department of Budget and Management (DBM) pledged on Thursday to expedite the processing of the request to release around PHP63 billion for the provision of the One Covid-19 Allowance (OCA).
The DBM said it will facilitate the immediate release of funds for medical front-liners' OCA, once the Department of Health (DOH) is able to submit all the documentary requirements.
"As long as DOH can address the deficiencies in the documentary requirements, DBM will immediately process the request to release funds, based on available budget," it said in a press statement.
In August, several health workers expressed dismay over the supposed delay in the distribution of OCA.
The DBM said it is coordinating with the DOH to make sure that healthcare workers would receive their Covid-19 benefits.
"The DBM empathizes with our healthcare workers, and we are working hard with the Department of Health to ensure that they are accorded with the allowances and benefits that they deserve," it said.
In February this year, the DBM already released a total of PHP7.92 billion for disbursement of OCA to around 526,727 eligible public and private healthcare workers (HCWs) and non-HCWs involved in the Covid-19 response.
The DOH on May 26 requested anew for the release of PHP63 billion for the distribution of OCA, but failed to submit all the needed requirements, the DBM said.
"On June 8, DBM sent them a response letter requesting them to address the deficiencies on the documentary requirements they submitted. Essentially, we requested them to substantiate their request by sending us the budget breakdown, segregation, actual names of claimants, and other relevant documents for us to clearly determine the universe of eligible beneficiaries," the DBM said.
The DBM also noted that it had a series of meetings with DOH to discuss the data requirement.
"DOH replied to us on July 15, but they were only able to address and substantiate documents that are related to unpaid COVID-19 sickness and death claims for FY (fiscal year) 2020 and 2021 worth PHP570 million, which enabled us to release the same amount in August," it said.
The distribution of OCA to medical front-liners is in accordance with Republic Act (RA) 11712.
Under RA 11712, HCWs and non-HCWs are referred to as individuals working in medical facilities and vaccination sites, as well as those involved in Covid-19 response efforts, outsourced personnel exposed to Covid-19, or other public health threats, and village health workers.
Each HCW and non-HCW will receive Covid-19 benefits depending on their level of exposure to the disease.
OCA recipients who are identified to be at high risk for Covid-19 will receive PHP9,000 monthly, while those who are deployed in moderate and low-risk areas are entitled to a monthly benefit of PHP6,000 and PHP3,000 respectively.
The benefit will be given in full amount to HCWs and non-HCWs who physically report to work for at least 96 hours per month. Otherwise, the benefit will be prorated. (PNA)