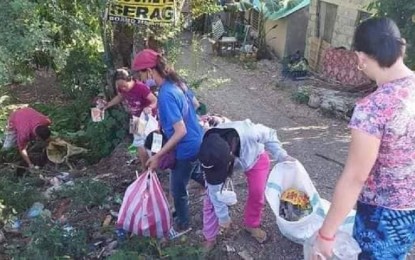 ILOILO CITY – The Iloilo Provincial Health Office (IPHO) has called on the public to be more vigilant despite the declining trend of dengue cases as most of those found afflicted are children less than 10 years old.
IPHO head Dr. Maria Socorro Quiñon, in a media interview on Thursday, said the province from January 1 to August 27 this year has already recorded 2,225 cases with 17 deaths.
"We have to be more careful because our age group with most cases is below 10 years old. Out of our 2,225 cases, 885 are one to 10 years old," Quiñon said.
However, no explanation was given as to why children in that age group are more prone to dengue infection.
"Those below one year old aren't spared because we also have 86 babies or infants with dengue cases," she added.
The province's 17 deaths also include six children less than 10 years old, with four and six months as the youngest casualties, Quiñon added.
Nonetheless, the province's cases were at their highest with 228 during the 28th morbidity week (MW) or from July 10 to July 16.
A total of 199 cases were logged during the 29th MW, and 201 on the 30th week, dropping to 171 on the 31st MW, 114 on the 32nd MW, 89 on the 33rd, and 72 on the 34th MW.
The municipalities with the highest cases are Oton with 218; San Joaquin, 207; Tubungan, 165; Guimbal, 147; Banate, 144; Miagao, 117; Pototan, 100; Dumangas, 95; Leon, 85; and Pavia, 75.
The provincial government on June 17 launched its "Limpyo sa Hunyo 2022" to institutionalize the cleanup drive against dengue and make it a daily habit.
The "Limpyo sa Hunyo" was implemented through Executive Order 271, series of 2022, aiming to address the spread of dengue by practicing the 5S strategy – search and destroy mosquito-breeding sites, self-protection, seeking early medical consultation, and support fogging in hotspot areas, as well as observing safety health protocols. (PNA)