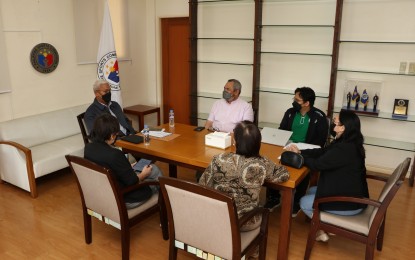 MANILA – Jose Emmanuel "Noli" Eala finally went to work on Thursday as the new Philippine Sports Commission (PSC) chairman.
According to the renowned sports commentator, upon arriving at the PSC office inside the Rizal Memorial Sports Complex, he quickly met with Executive Director Guillermo Iroy and Commissioner Bong Coo regarding some matters that need to be addressed as soon as possible.
"Today, I reported for work and had an initial meeting with officers of the agency, discussing matters from basic housekeeping to urgent pending matters needing immediate attention and action. We target to have all these clarified and studied in preparation for the formal convening of the board," Eala said in a statement. "It was a productive first day at the office. There are many things to be done, but I am hopeful and eager to start working."
He also assured that the gains the PSC had during the term of former chairman Butch Ramirez, highlighted by the Philippine team's biggest Olympic medal haul ever last year, would continue under his administration.
"My new administration will seek to ensure the sustainability of the success of our programs for the long term. I will carry out the mandates of the PSC to develop and promote sports at the grassroots as a tool toward nation-building and unity, and ensure full and enhanced support for our national athletes in their continued quest to bring honor and glory to our country," Eala further said.
He also vowed that current sports superstars such as Olympic gold medalist Hidilyn Diaz and world No. 3 pole vaulter EJ Obiena would continue to get sustained funding, even considering reaching out to the private sector.
"We will continue with programs that will further strengthen our sports initiatives. We will create pathways for all to get involved in sports while ensuring that elite athletes are provided with all they need to be successful. We will reach out to the private sector, similar to the golden years of the Gintong Alay program, to harness their support for all stakeholders of sports," Eala said.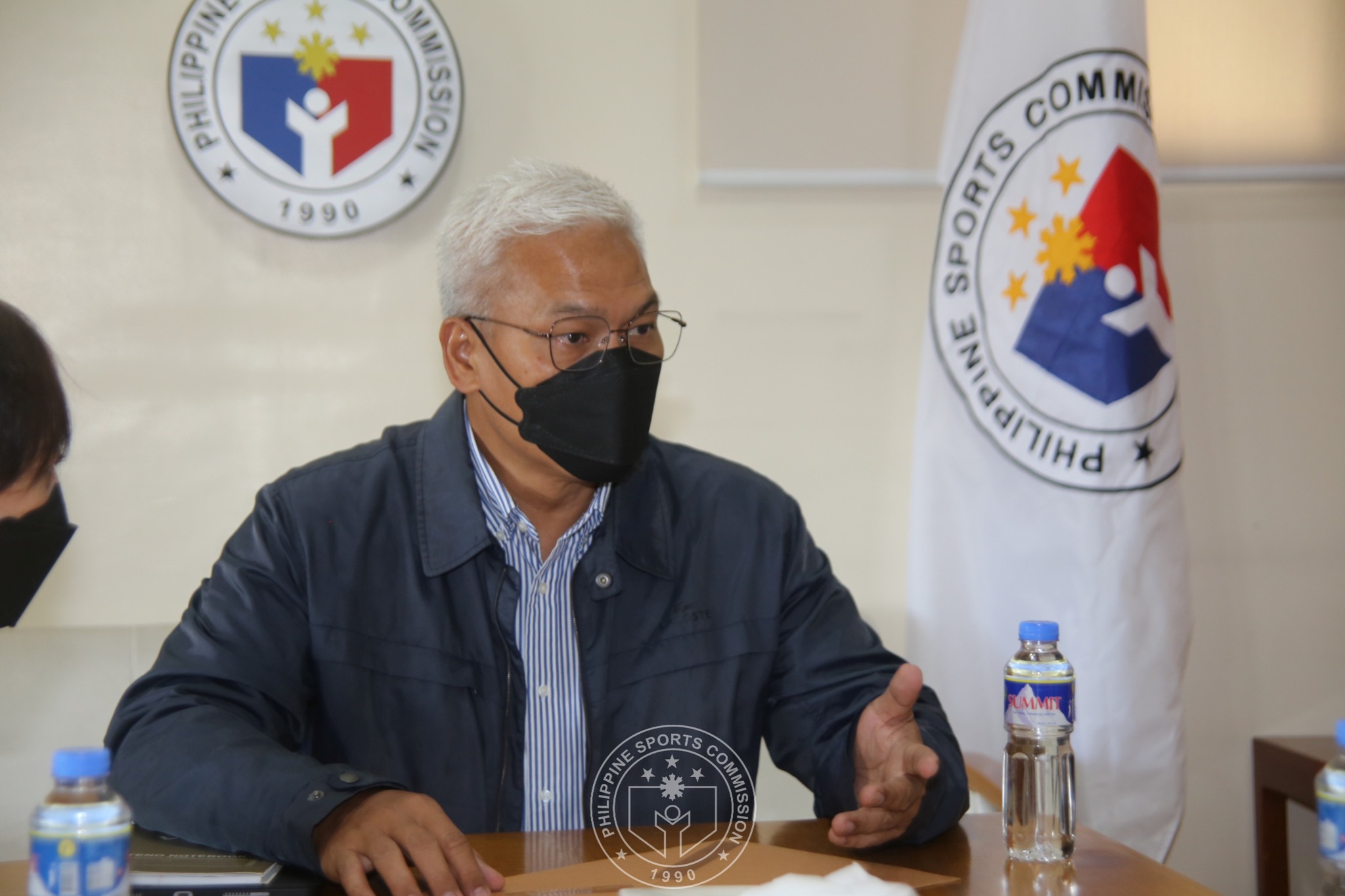 He added that the commission would have a new face and new energy.
"The PSC, under my watch, will care for sports like no other," Eala said.
POC lauds Eala's appointment
Meanwhile, Philippine Olympic Committee (POC) president Bambol Tolentino welcomed Eala's appointment to the PSC, describing it as "wonderful."
"A wonderful choice by our President BBM (Ferdinand "Bongbong" Marcos Jr.) because he is a sportsman himself and has been involved in sports for many decades," Tolentino said. "He surely knows the needs of athletes and coaches in all sports federations."
He said he looks forward to a stronger bond between the POC and the PSC with Eala now leading the latter.
"I expect good chemistry between the PSC and the POC in achieving common goals for the best of the country. I wish him all the best," Tolentino said.
Eala already had some interactions with the POC, the organization overseeing all the national sports associations in the country, being the former executive director of the Samahang Basketbol ng Pilipinas, whose current president, Al Panlilio, is also POC's first vice president. (PNA)