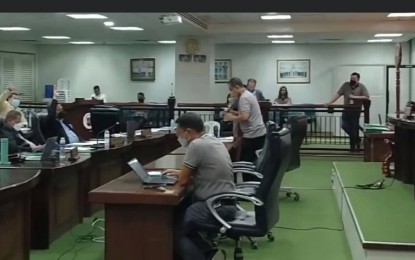 ILOILO CITY – The Sangguniang Panlalawigan (Provincial Board) has made permanent a program that looks into the concerns of overseas Filipino workers (OFWs) from the province and their families with the enactment of an ordinance creating the Iloilo Provincial Overseas Filipinos Migration and Development (OFMD) Center.
Board member Rolando Distura, in a phone interview on Thursday, said the OFMD Center would be institutionalized under the provincial government's Public Employment Service Office (PESO) once the ordinance, which was approved on final reading during their regular session on Tuesday, takes effect.
"The center will take care of all the programs, projects, and activities of our OFWs and their families. Eventually, the center will cater to all their concerns, such as deployment, legal cases, and reintegration when they go back home," said Distura, who is also the author of the ordinance.
The office can link the OFWs and their families with government offices and agencies for economic opportunities, services on safe migration and reintegration, psychosocial services, training opportunities, and other services that they need.
It is also expected to develop a system of monitoring and referral from deployment up to their reintegration when they eventually come home.
The office will be provided with an Internet connection and telephone that can connect abroad.
In the ordinance, 10 percent of the annual budget of the PESO will be dedicated to the operations of the center.
"This will cater to our Ilonggo OFWs and their families. We have thousands of Ilonggo OFWs," Distura said.
The ordinance will take effect immediately once signed by the governor, he said.
The center was an offshoot of the Task Force Bulig Ilonggo that was established by the provincial government at the height of the crisis in Syria in 2019, he added. (PNA)