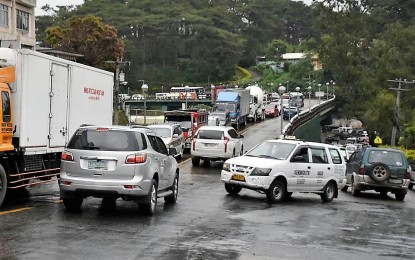 BAGUIO CITY – The city government here is looking into entering public-private partnership (PPP) agreements for the construction of parking buildings to address roadside parking issues and ease traffic congestion.
Donna Tabangin, city planning officer, said Friday investors will be invited for the projects in case the city's resources will not be enough to fund these plans.
At least seven areas in the city that are suitable for the putting up of multi-level pay parking buildings will be offered for PPP agreements.
"The projects could help in providing parking spaces for the increasing volume of motor vehicles plying the city roads and address the worsening traffic congestions in the central business district area," Tabangin added.
Among the identified areas for a multi-level pay-parking building is the city-owned property on Kayang Street that will cater to the parking requirements of officials, employees, and clients of city hall offices.
Another proposed site for a multi-level parking building will be within the public market area where the same will cater to the parking needs of marketgoers and businesses.
The city government also intends to put up another multi-level parking structure within the proposed site of the city's creative center in the area formerly occupied by the old city auditorium.
This aims to provide a parking space for residents and tourists visiting Burnham Park and other destinations in the central business district area.
A multi-level parking structure on Gov. Pack Road has also been identified to provide more spaces that will complement existing parking structures in the area.
The area is also used as a loading area for most of the inter-regional buses that come to the city.
The city is also offering the available portion of the slaughterhouse at the back of the Baguio Convention Center.
To date, the Baguio tennis court is being upgraded and one of its features is the availability of more or less 80 underground parking slots.
Januario Borillo, city traffic and transport office head, said in a media interview on Thursday about 25,00 to 40,000 vehicles ply the city's streets regularly.
This volume reaches about 50,000 to 60,000 on weekends as tourists flock to the city.
"Naghahanap ang city ng mga paraan para mabawasan ang traffic at isa dito ay iyong mga parking para hindi sa kalsada nakapark ang mga sasakyan (The city continues to look for ways to ease traffic and among the solutions seen are parking areas to avoid roadside parking)," Borillo said. (PNA)