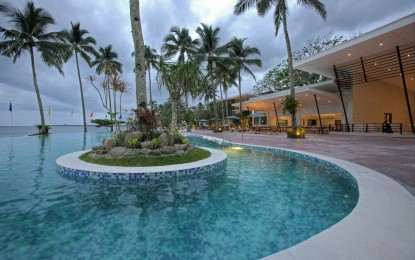 TACLOBAN CITY – Tourism-related establishments in Eastern Visayas are asked to join the tourism job fair to provide more employment opportunities to local job seekers.
Department of Tourism (DOT) Eastern Visayas regional director Karina Rosa Tiopes said in a phone interview Friday all DOT-accredited tourism-related businesses and private sector partners are encouraged to accomplish the Google Survey Form to ensure high placement results to fill in the gaps in job vacancies in the tourism and allied industries.
"We just sent a survey link to business owners, and we may have an initial result early next week. The job fair aims to provide a venue for the creation of employment opportunities in the tourism sector and to assist job seekers, tourism enterprises and related industries," Tiopes told the Philippine News Agency (PNA).
After pandemic travel restrictions in the past two years, the official said more tourists would explore destinations, which require additional workforce.
At the national level, the DOT and the Department of Labor and Employment will hold tourism job fairs that will be launched on September 22-24.
A multi-month series of mini job fairs will follow in the region after the launch culminating in May 2023. After the online survey, the regional office will set a target of jobs that will be created from this activity.
"Many lost their jobs during the pandemic. Apart from building back tourism-related businesses and reopening tourism sites, the 'people' part of the recovery initiatives focuses on bringing back the jobs in tourism, reopening windows of opportunity for employable members of the community to find a mean of living in the tourism industry," Tiopes said.
The two departments formally signed on August 30 the memorandum of understanding for the staging of the "Trabaho, Turismo, Asenso! National Tourism Jobs Fair". (PNA)